Why blazers are an important part of every woman's wardrobe
← Back to Blog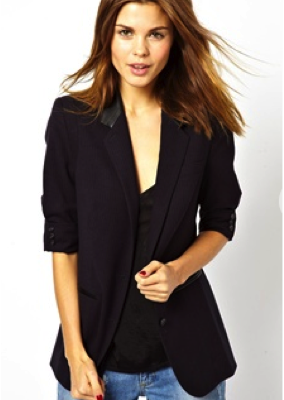 Women's blazers come in many forms, but whether they are short, long, fitted, loose, colourful or plain they are sure to add a dash of sophistication to any outfit.
When you first hear the word blazers it is quick to jump to the thought of men's suits or that dreaded school uniform you used to have to wear. But women's blazers are top fashion statements and over the years have developed into something every woman should have in her wardrobe!
It was over a hundred years ago that women first wore jackets that came under the name of blazers, but in the last few decades' blazers have really come into their own and secured their place high up in the fashion world.
Celebrities can't get enough of blazers at the moment and they are becoming a staple part of every fashion-lover's wardrobe. 90210's Shenae Grimes-Beech is known for her love of blazers and has recently worn them to a large number of high-profiled events.
Shenae Grimes-beach rocking the blazers-look
Fashion designer, Victoria Beckham, is also a fan of blazers and has worn a huge selection of them over the years. She is known for her sleek and stylish clothing-style and blazers have often featured as part of her outfits. She has worn everything from baggy blazers to super-smart fitted ones.
Victoria Beckham often wears blazers
If you are inspired to add a couple of blazers to jazz up your wardrobe then here are a few outfit ideas to get you started.
This first blazer from ASOS is not too obvious but the simple features such as the contrasting collar, the rolled-up sleeves and the pin stripes make it stunning. It is quite a masculine fit so it's important to show of your figure in it. It works perfectly with a white camisole top and dark grey denim shorts. Alternatively you could wear an above-the-knee skirt to show of your legs. Complete the outfit with a pair of chunky black ankle boots.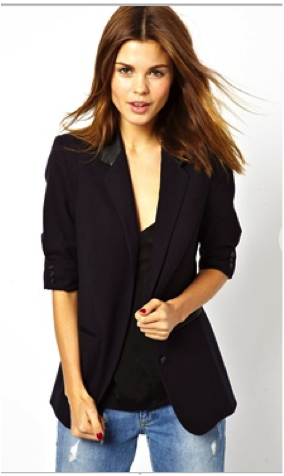 This River Island blazer is quite out there and will be main feature of the outfit. It would look best with a plain black cotton t-shirt or blouse, with black skinny jeans. Finish off the look with a pair of red shoes to match the dash of red on the blazer.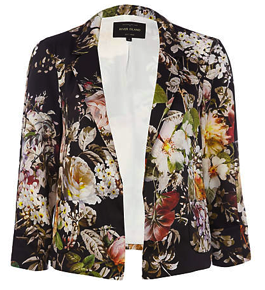 This blazer from Oasis is perfect for brightening up any outfit. It would look great with a floral patterned top and a pair of pale denim skinny jeans. Team it with light coloured pumps and you've got yourself a stunning outfit.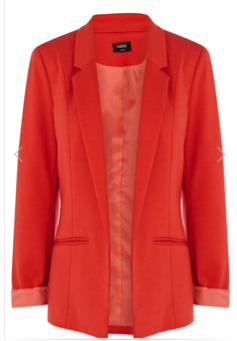 So now there is really no excuse not to add a bit of sophistication or edge to your outfit! Go on, jump on the bandwagon and go get yourself a beautiful blazer to impress the world with.
Amberlie Hyde – Student at the University of Gloucestershire.
As part of the University of Gloucestershire and Cheltenham Fashion Week collation.
@amberliehyde