About CFW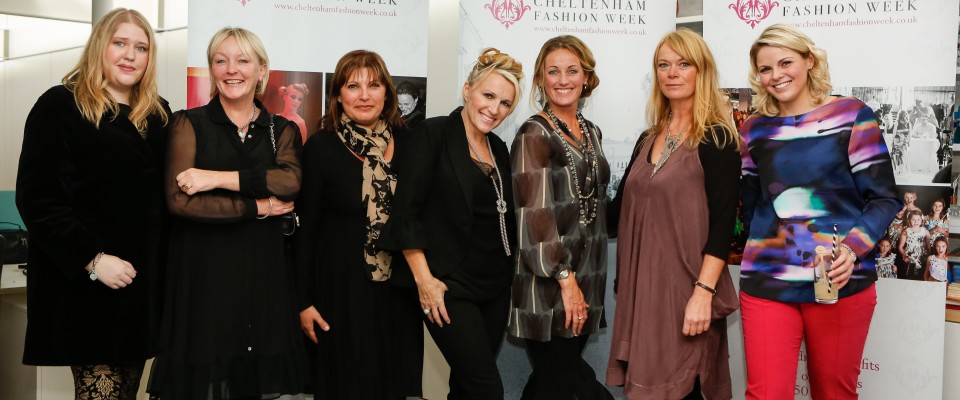 Cheltenham Fashion Week has been evolving over the last 18 months and finally showcased in September 2012.  In essence the project is about 3 important elements.
Opportunity & Engagement.
Showcasing Talent.
Celebrating fashion.
Our objectives are simple:
To provide exciting  fashion events throughout the year showcasing  work created by designers and fashion students as well as promoting fashion from our fabulous independent retailers; from the wearable to the inspirational. This combined with fundraising and profile-strong events we believe will create endless opportunities to enrich our community and we aim to be the central point for all things fashion related in Cheltenham, creating a fashion community that inspires, educates and promotes opportunities for all.
Is it for charity?
Yes, Cheltenham Fashion Week has been set up by the Cheltenham Fashion Group, as a Not for Profit Organisation.  We all work voluntarily and rely heavily on talented creative people who make our Fashion Week an important and fun part of Cheltenham's social calendar.  By investing their time in Cheltenham Fashion Week we hope that it will raise their profile and highlight their skill base.
Our chosen charity for 2015 is the Isabella Blow Foundation. This charitable Foundation seeks to honour the memory of Isabella Blow, to support aspiring art and fashion students and to facilitate further research in the fields of depression and mental health.
Their OBJECTIVES:
To promote British fashion and encourage young and aspiring art and fashion students.
To create bursary and scholarship funds, enabling students to develop their aspirations and careers in the art and fashion worlds.
To develop, curate and establish a public exhibition of Isabella's clothing. The social, cultural and historical significance of the collection cannot be underestimated and the Foundation would seek to exhibit the collection at a number of venues around the world.
To raise awareness and allocate financial resources to charities working within the areas of depression and mental health.
For more details please see their website. www.isabellablowfoundation.com
'Creating opportunities'
Cheltenham Fashion Week 2015 is committed to continuing to provide a platform for young people to shine.  We are very  passionate about working and mentoring young people and are already working with some outstanding young people who are desperate for opportunities to prove themselves and who are already aware of the huge competition for jobs.
We have already engaged with our first Gloucestershire college to establish a dialogue and workable structure to use as a blueprint going forward. This has been very well received and discussions with both the senior faculty and students have resulted in a decisive desire for an ongoing programme. This year we are thrilled to have Gloucestershire University also join us an Educational Sponsor allowing us to increase our reach to include Fashion Degree Students.
For individuals who would like to get into the fashion and beauty industries we will be offering a variety of benefits including some of the following:
Opportunities to showcase their designs in our Student Show
Opportunities to gain experience by working backstage or in production/event planning etc in our events
Opportunities to gain work experience by working in the CFW office during the year.
Various competitions where winners will get to attend London Fashion Week etc as guests of CFW.
Opportunity to network with our professionals gaining advice and possible mentoring.
Education and Career Clinics
We will take working professionals into the schools and colleges offering the opportunity for young people to hear about various professions and the reality of working in these industries.
We will offer workshops and talks on important teenage issues like weight, lack of confidence & self esteem, importance of good grooming etc for interviews.
We will endeavour to help students find work placements and work experiences within our project and through our contacts.
Cheltenham Fashion Week is a company limited by guarantee registered in England and Wales under Company Number 7843025.
Photograph by Oli Baker www.cotswoldweddings.net