Since the "Witching season" is upon us I thought I would explore one of my all-time favourite looks, The Vintage Vamp!
I want to show that you don't have to be heading to a Halloween Party to rock the "Vamp" look, it can be the most flattering, slick and timeless look you can wear in my opinion.
Missy Malone photo by Lorenzo Paxia (Milan)
I want to start by looking at some Vamp fashion inspiration from though out history. Starting with my personal heroin "Morticia Addams" with her figure hugging sweeping gowns.
Anjelica Huston as "Morticia" 1991 (My Favourite Morticia Incarnation)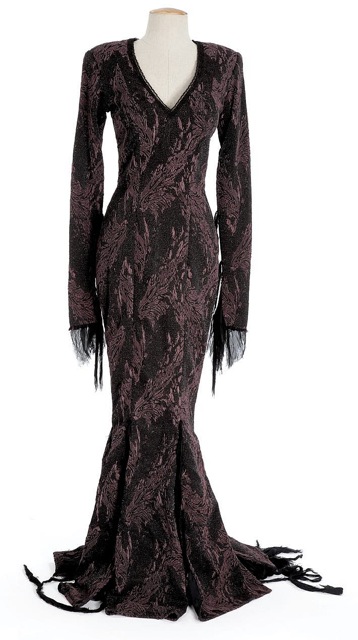 "Morticia" Signature costume from The Addams Family (Paramount, 1991)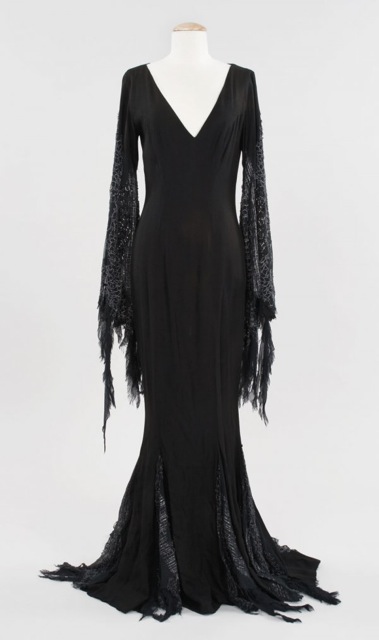 "Morticia" costume from The Addams Family (Paramount, 1991)
Next up is the original "Vamp" the one and only "Vampira" with her tiny sinched waist and fabulous eyebrows she is the epitome of the Vintage Vamp.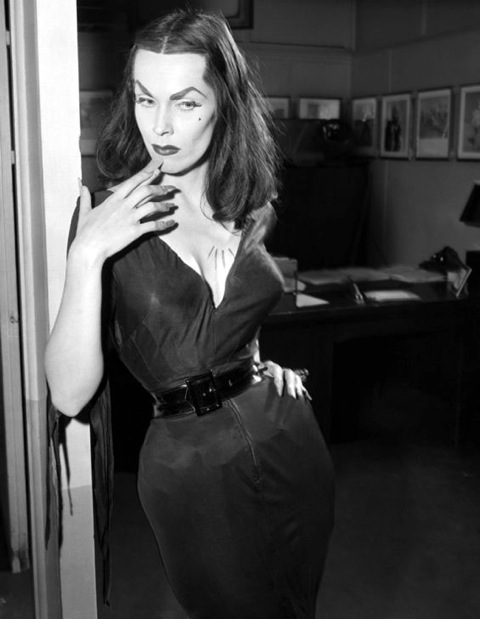 Maila Nurmi as "Vampira" 1955
"Vampira" in Plan 9 From Outer Space 1959
Looking back through film history you will come across many vintage "Vamps" but one of the most prominent was the ballsy Mae West a lover of clinging fishtail gowns.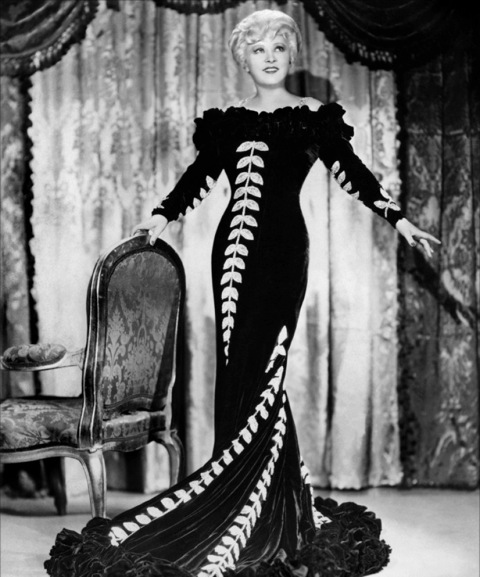 Mae West 1934
Today's queen of Vintage Vamps is of course the beautiful Dita Von Teese, stylish and elegant teaming vintage and couture fashion to create her looks.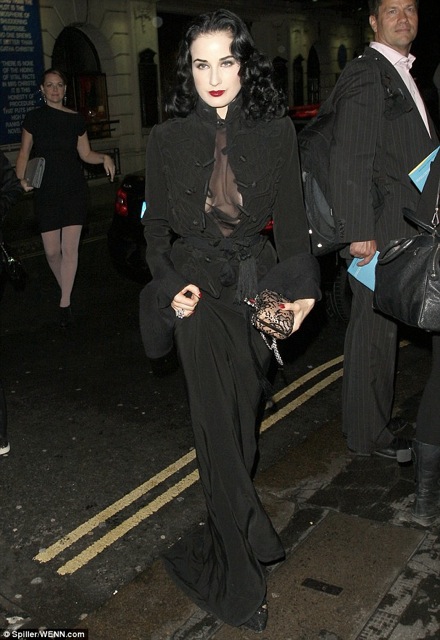 Dita Von Teese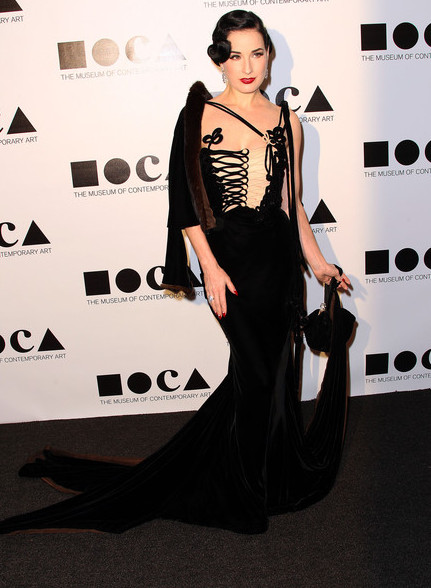 Dita Von Teese wears John Paul Gaultier
The world's most famous fashion houses have also been heavily inspired by the gothic "Vamp" in recent years such as: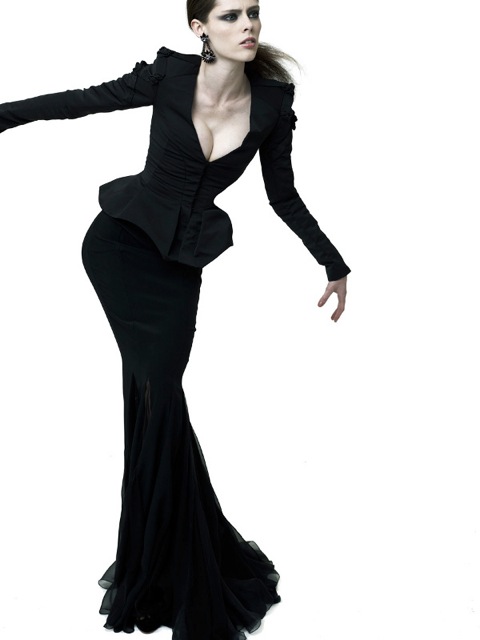 Zac Posen
DIOR 08/09 Fall Collection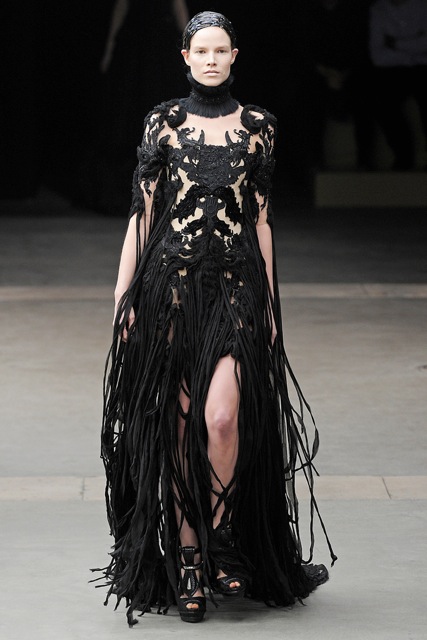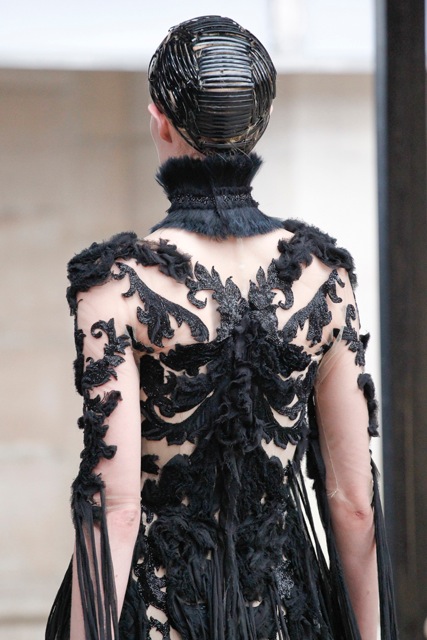 Alexander McQueen
If the floor length sweeping mermaid dress is a little too much for you, you can also Vamp it up in your trusty little black dress and Vintage fashion gives you a range of different styles to try. Here is an example, a few weeks ago myself and good friend/fellow performer Cherry Shakewell attended Cheltenham Fashion Week 2013 Press launch both rocking a "Vamp" look but from different periods of fashion. Cherry wearing a vintage 1970's beaded floor length gown and me wearing a Western Style Fringed 1950's wool wiggle dress!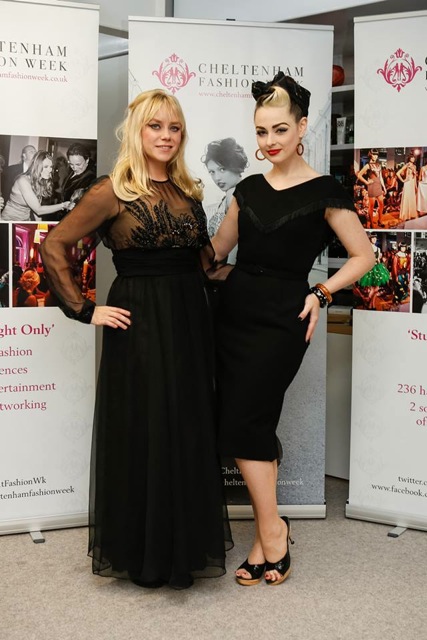 Cherry in Vintage (1970's) and Missy in Vintage (1950's)
Over the past few years I have handpicked some beautiful Vintage "Vamp" dresses for www.malonesvintage.co.uk and thought I would share a few of my favourites that I have in stock and soon to be available to buy from the online shop!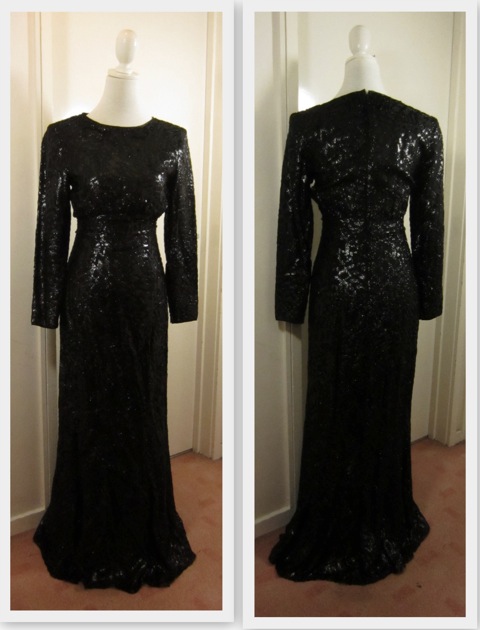 Vintage 1980's (does 1940's style) "Eyelash" fishtail Dress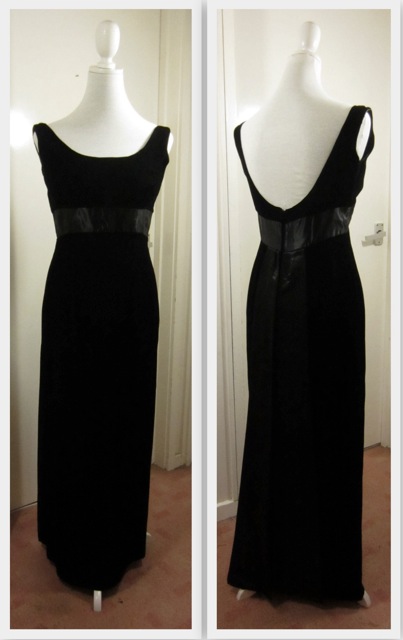 Vintage 1960's Velvet Panel Dress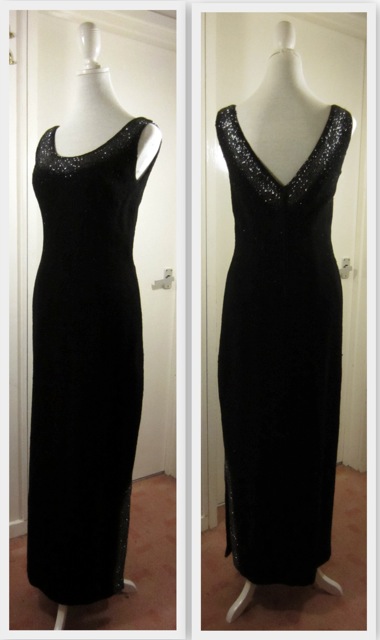 Vintage 1960's Beaded Wool Dress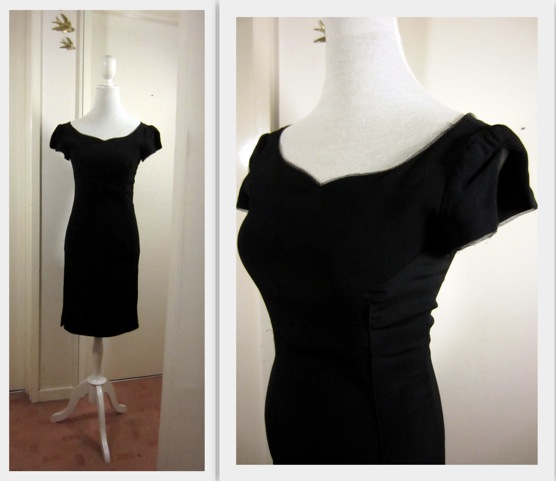 Vintage 1980's Moschino Shift Dress
Finally remember that the "Vamp" look is as much about the attitude than the dress!
"Don't torture yourself, Gomez. That's my job…" – Morticia Addams 1991