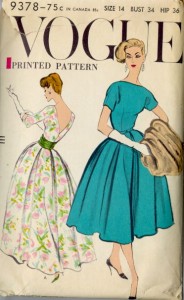 A-line, Pleated, Leather, Mini, Rah-rah and Skater. If you showed a man the previous six words it would mean absolutely nothing to him. Whereas to us women it's the description of a statement piece, the skirt.
It is said that the average woman will spend nearly one year of her life trying to decide what to wear, well this should be cut down a bit now that we know the long length skirt is the height of fashion this Autumn/ Winter.
Its time to pack the mini skirt away, why have everything on show when a flash of the ankle or a shapely calf can be more glamorous? It looks like the 50's fashion is back and will have us jiving in the aisles!
Rochas collection feels like it should be on the set of Grease but the print brings it back to the 21st century with the winter creams and the dark floral.
Victoria Beckham has opted for the plain straight skirt this season, which is like what film icon Marilyn Monroe used to wear, team it with a knit and a pair of flats and you will be rocking.
Prada, Christian Dior, Mulberry and Calvin Klein have all followed the 1950's style but Chanel, one of the leading fashion brands has opted to stay with a shorter skirt A/W collection, controversial or just genius, you decide.