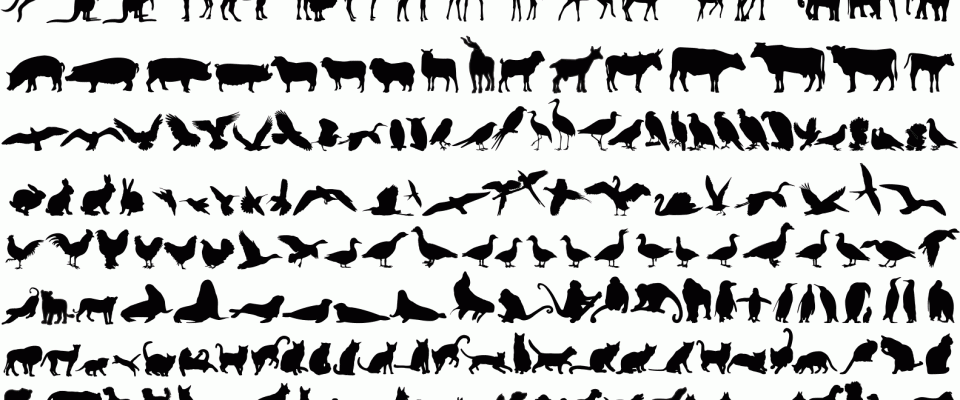 Animal prints are tricky. Subtle hints of leopard spots or zebra stripes can add a fashion forward touch to an outfit. However, the stress is definitely on the word 'subtle', you don't want to look like you're playing hide and seek on safari. On shoes, belts or collars, the animal print can add contrast and give an ordinary ensemble that 'wild-thing' edge.
However, if you fear you run the risk of encapsulating the Pat Butcher look, why not give the twist on the animal print a whirl?  A kooky trend has been emerging over the last few seasons, which has seen creatures great and small, emblazoned on all manner of garments.
From elephants and foxes to owls and bears, this trend is an animal lovers dream. Cute, ditsy prints of animal silhouettes, like this Topshop dog print sweater, are best if you want to keep your nod to the animal kingdom an understated one. If you want something a little more out there, jumpers and t-shirts adorned with huge, gaudy animal faces are also surprisingly 'in' at the moment. And to think those wolf face fleeces favoured by the older ladies, would become the height of fashion.
Above all the animals reining the fashion world at the moment is the Internet's favourite pet, the cat. There is categorically not a single item of clothing that our crazy but oh so cute furry friend has not appeared on.  The craze has even gone so far as to feature on underwear, tights and ballet bumps. And it's even infiltrated the LBD with great success. Just look at this cutesy H&M dress!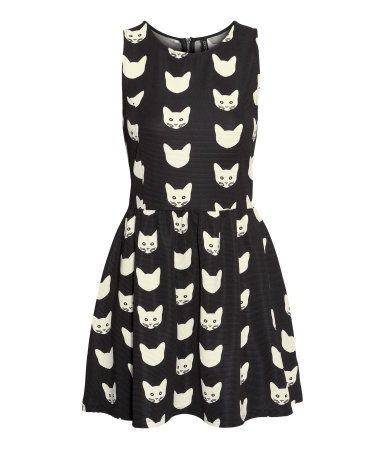 And that is completely fine by me. Cats are literally everywhere at the moment. Undoubtedly online news and entertainment website Buzzfeed, has played a vital role in skyrocketing the popularity of the nonchalant cat. Jamie Laing of Made in Chelsea and Candy Kitten fame donned a feline t-shirt on Monday night's episode and copycat designs have been seen all over the high street.
Graphic, surreal and humorous designs are especially popular at the moment, with ASOS paving the way with their bordering on bizarre T-shirts, like this Illustrated People T-shirt.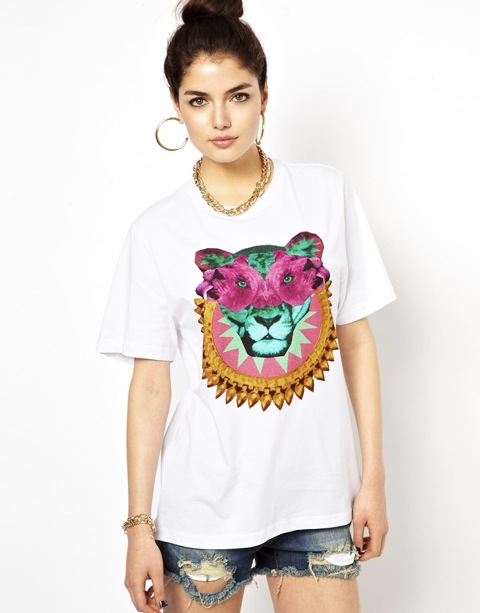 However the website also has more demure pieces, like this People Tree bear print sweater.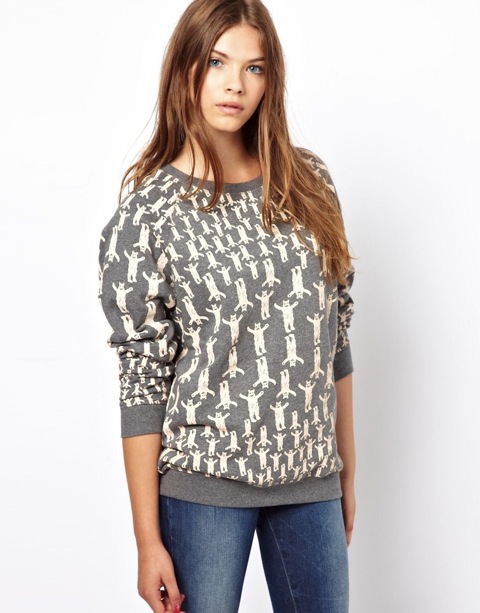 Whatever way you wear them, animal prints are fun and a youthful way to spruce up your outfits and bring print back into your wardrobe.
Rosie Webber
Twitter: @RosieWebber1