Inspired by a story of fearlessness, excitement and romance, the Gypsy horse is a tale of two souls on a journey. The passage  begins, filled with passion and spirit, astride two majestic horses, costumes ornate and beautiful.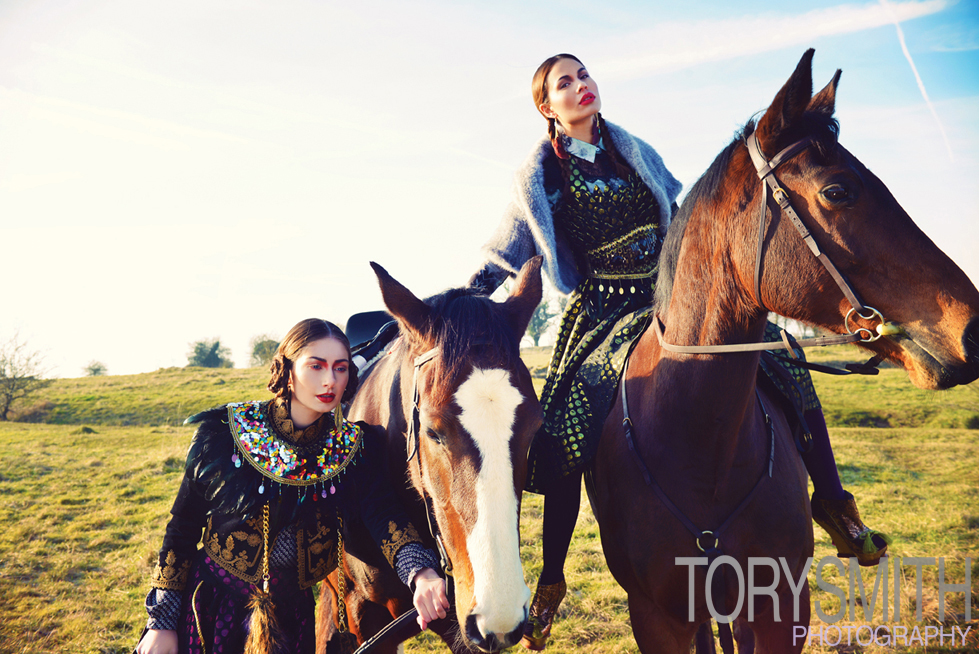 Tory Smith, (the brains and camera behind the concept) most definitely achieved her aim of a creative concept and powerful story, exploring the cultural influences in fashion today. The Gypsy Horse was a natural choice upon seeing Irregular Choice, the modern day Esmeralda style has been toyed with by designers since the sixties and is an ever recurring theme because of the element of relaxed extravagance, captured perfectly in these images.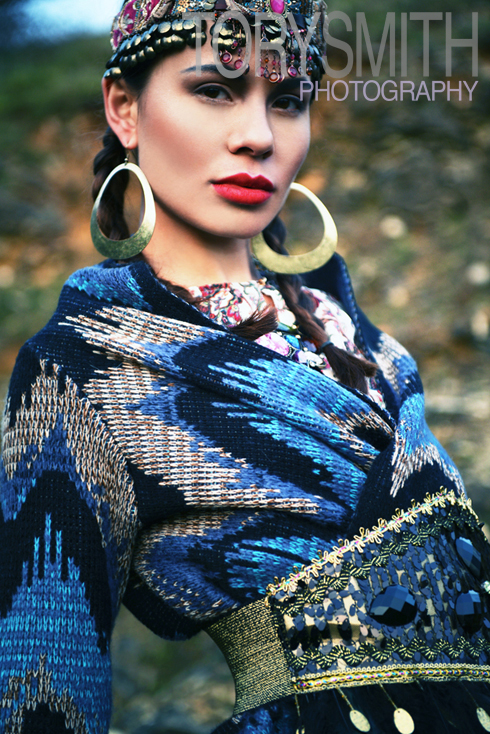 Rich colours, lavish embellishment and decorative details adorn the clothes. Beautifully put together, the archetypal gypsy attire. Bohemian elegance radiates from the two beautiful models. A sense of inner peace ensues as they wander a landscape devoid of people, chaos and clutter. The same cannot be said for the clothes, a maximalism and anarchy that comes together in perfect harmony to show the gypsy essence.
The clothes; Irregular Choice by Dan Sullivan is inspired by a story of uniqueness, richness, expression. Ornate embroidery, intricate charms, embellished heels on lavish shoes have made this a brand not for the faint hearted, but for individuals who want to be just that; individual.
Tory, a fashion, fine-art and documentary photographer from Gloucestershire, based between here and London, approaches each shoot with openness for inspiration. Creativity flows through her and is directed at her hand-picked team of talented individuals, (in Gypsy Horse;  a wardrobe stylist, MUA and hair stylist), to create magical scenes that tell mesmerising stories.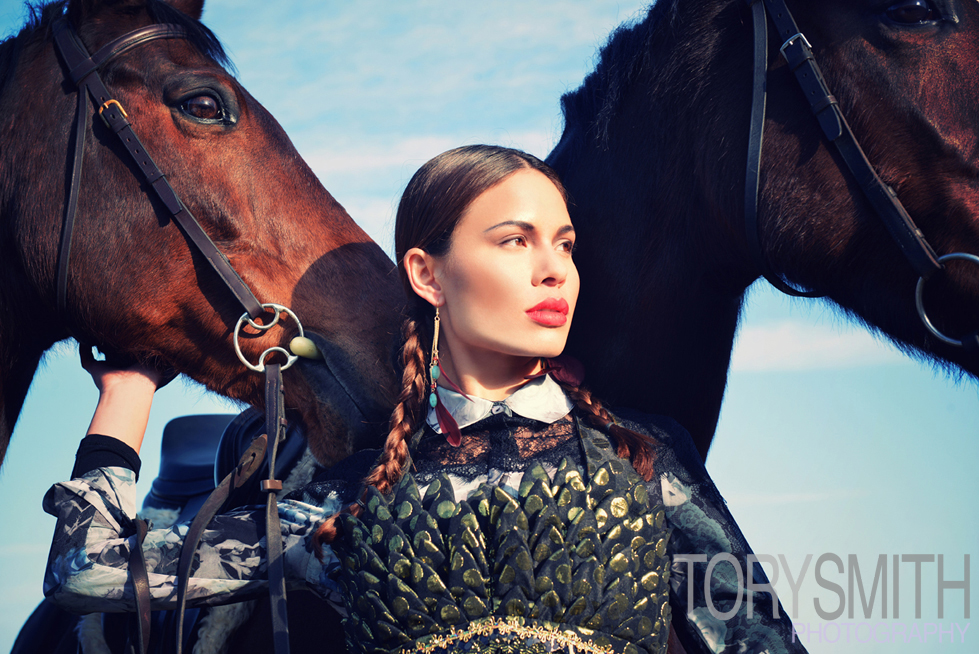 Shot on location in Gloucestershire.
To view more of Tory's work visit:
www.facebook.com/TorySmithPhotography
 Rachel E Tranter. As a stylist, fashion blogger, social media manager and PR exec, Rachel has worked for CFW for the past two years. Rachel is now blog editor for CFW whilst also maintaining her own blog; Perfectly Presentable. Follow her here on Twitter.