Last weekend we saw the British TV heavyweights take to the red carpet in wind and rain for the TV BAFTAs and the weather hasn't been much better for the Cannes 2013 Film Festival.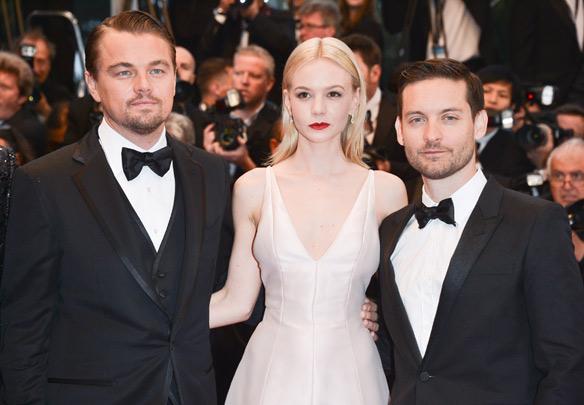 Hollywood's biggest stars arrived at the opening ceremony kicking off with Baz Luhrmann's eagerly anticipated The Great Gatsby. Star of the film, Leonardo DiCaprio was being very helpful, ensuring there was always an umbrella protecting the ladies in their dresses. His co-star, Carey Mulligan looked particularly elegant and beautiful in a pale pink couture Dior gown.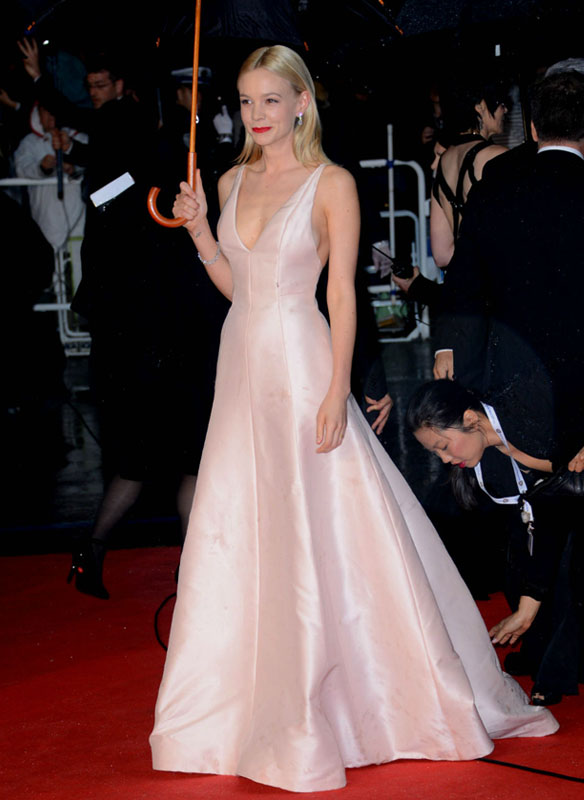 Carey Mulligan's red carpet style is always so polished. She absolutely oozes class and we love how she's embraced her pale skin and complimented it with the pale shade of her dress.
Keeping her hair sleek and simple and adding just a few pieces of jewellery really lets the dress do the talking. To stop from looking washed out, her slick of red lipstick works perfectly. We are really enjoying her new longer cut bob too. Where before her short crop gave her that elfin look, this longer style compliments her dress and gives a more feminine touch.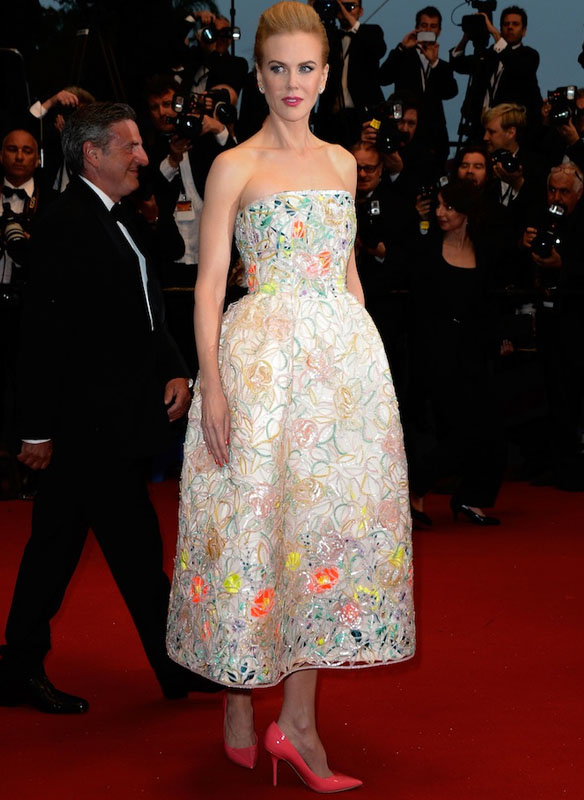 Nicole Kidman looked effortlessly glam in this embellished Dior gown. She made her dress pop with her almost-neon pink heels, keeping the look very modern.
Her hair was styled like an ultra glam mohawk with sleeked back sides and coiffed in the centre, which was perfect for defying the wet weather and it stayed put all night.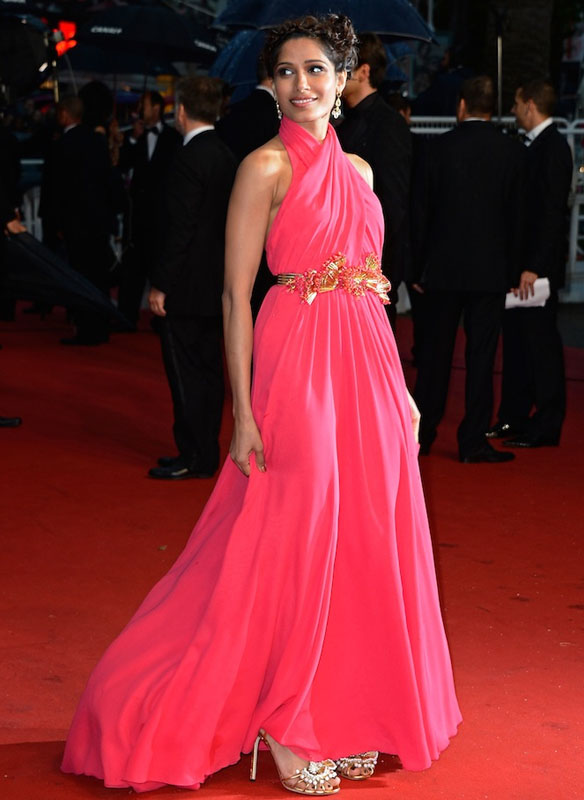 Freida Pinto was stunning in a hot pink Gucci gown with Chopard jewels. We love the tone of this dress against her skin colour and think it echos back beautifully to the traditional vibrant dress of her Indian heritage.
With an intricately plaited up-do, Freida was another star who laughed in the face of the wet weather. Freida is a big fan of bold colours on the red carpet and her gold toned accessories compliment the fuchsia of her dress perfectly.
Who has been your best dressed at this years Cannes?
Hannah Reynolds
Guest Blogger for Cheltenham Fashion Week and all time fashion fan. Find her personal style blog at Eve Wanted a Wardrobe.
Photocredit: Images from Styleite.com and hellomagazine.com