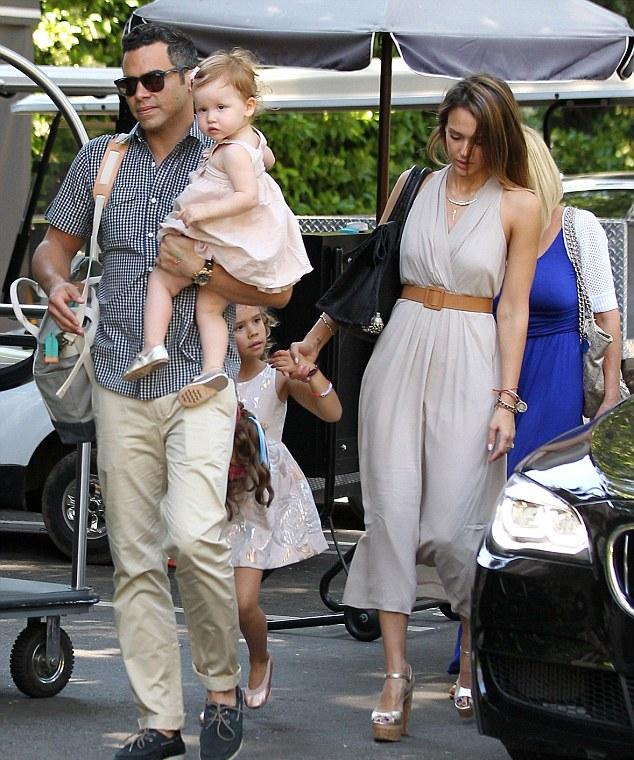 Jessica Alba is one of those women who appears to have it all. She has a gorgeous family, a hugely successful career, flawless natural beauty and a completely effortless style.
Since becoming a mother, Jessica's style has grown to be classically elegant and yet always current. While she's a designer's dream to dress for the red carpet, her day to day style is casual but polished. Whatever she wears, it's always figure flattering and well thought out. While it's hardly difficult to flatter such a figure, you have to give her credit for always looking perfectly put together.
Here Jessica can be seen on her way to a Mother's Day lunch with husband Cash Warren and daughters Honor and Haven. She chose a beige wrap halterneck midi dress for the occasion and teamed it with a tan waist belt, metallic cork platforms and delicate jewellery. I especially like how she's matched her colour theme with her daughters', very cute.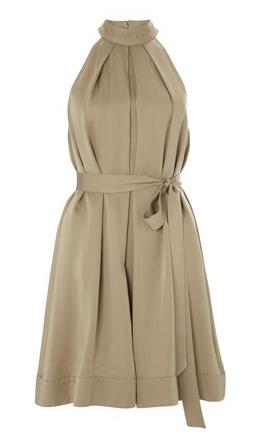 Jessica's look can be easily recreated on a high street budget. This first dress can be found at French Connection for £130 and is the perfect option for smaller busts and pear shaped ladies. The halterneck is perfect for drawing attention to your shoulders and the high neck and pleating flatters a small bust. While it is at the higher end of a high street price, it's so classic and versatile you'll be able to wear it again and again.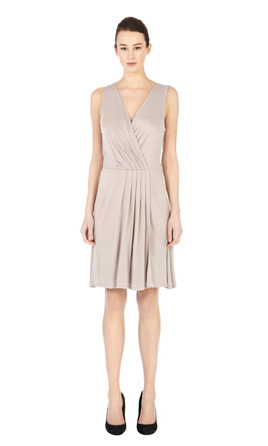 This wrap dress from
Warehouse
is much more purse friendly at £38. This is the perfect shape for curvy ladies but will suit pretty much all shapes and sizes. The neutral colour makes it incredibly versatile and could easily be worn to the office or to the beach, it's all about how your dress it.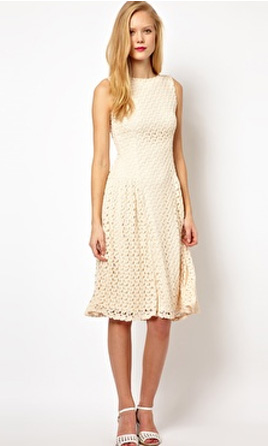 If you're a particular fan of a midi hemline, this
ASOS
number is a steal at £38. It's casual but classic and can easily be dressed up or down. The lace detail adds extra interest and again, the colour makes it very wearable.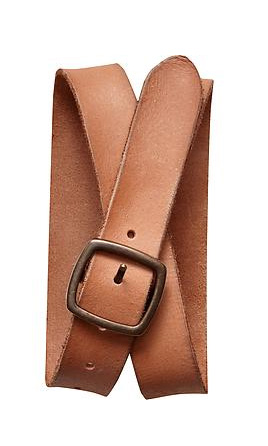 Jessica's simple tan waist belt breaks up the block colour of the dress and also draws in her waist for a beautiful silhouette. This tan suede belt from
Banana Republic
is pricey at £39.50 but made from buttery soft leather it will last forever and go with everything. That's good cost per wear!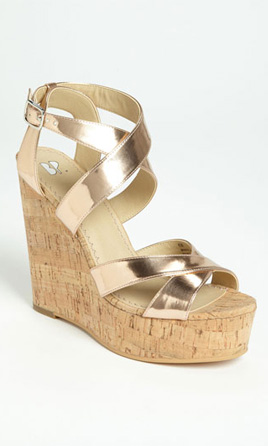 Metallic cork heels don't sound right but worn how Jessica wears them, it's made me realise what's missing from my shoe-drobe. These rose gold wedge sandals from Nordstrom are reasonably priced at £41.59 and are the perfect summer heels. They will go with almost anything and are perfect for summer weddings or evenings out.
Hannah Reynolds
Guest Blogger for Cheltenham Fashion Week and all time fashion fan. Find her personal style blog at Eve Wanted a Wardrobe.
Photocredit: Images from DailyMail, French Connection, Warehouse, ASOS, Banana Republic and Nordstrom