Everyone is standing up and taking notice of Carey Mulligan right now. Her lead in this year's huge hit The Great Gatsby has catapulted Carey into the spotlight well and truly. With lead roles in films such as Drive and An Education, Carey has been glimmering beneath the surface for a fair few years now and has shown herself to be a brilliant actress.
Films aside, Carey has been wowing in fashion circles for some time. With her classically demure style and, until recently, her statement pixie crop, Carey's overall style echoes back to the late 1950s and early '60s. Carey is like a modern day Audrey Hepburn or Twiggy and at just 27 we commend her for choosing such a graceful look.
Monochrome is a huge trend for SS13 and while it was all over the catwalks last autumn, I don't think anyone realised how much it would take off. Black and white is such a strong look and while seemingly basic, can seem a bit of a challenge to even the hardiest of fashionistas.
Carey has been favouring strong monochrome looks at Cannes over the last week and has been spotted in at least five monochrome or all black outfits. This jumpsuit and boucle jacket combination is easily the most wearable monochrome look I've seen. The off-white colour of the jacket is a much more toned down look than if it were true white and a little bit more classic.
If you love Carey Mulligan's style but can't fork out over £2000 for her gorgeous Lanvin jacket, fear not because I have scouted out some top lookalikes at a much more reasonable price.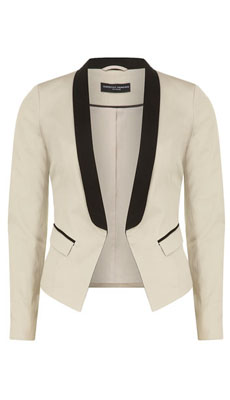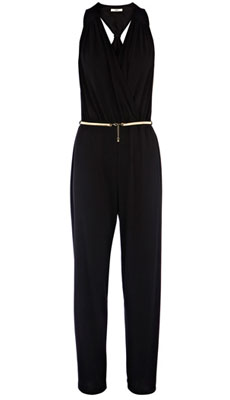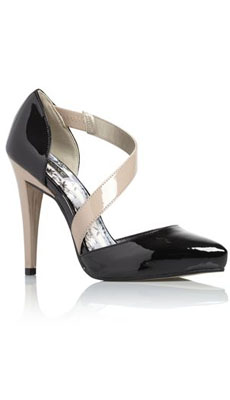 The high street can really come up trumps for these Steal Her Style blogs! This monochrome contrast lapel blazer from Dorothy Perkins is almost a dead ringer for Carey's designer piece and only £40. It's the perfect go with anything piece to smarten up any look, whether it's with a dress or skinny jeans.
Every woman needs a black jumpsuit in their wardrobe and this classic wrap style one from Oasis is universally flattering and less than £50!
The asymmetric strap courts from Next are fantastic dupes for Carey's but the nude strap makes them far more flattering and will elongate your legs rather than cut them off.
Hannah Reynolds
Guest Blogger for Cheltenham Fashion Week and all time fashion fan. Find her personal style blog at Eve Wanted a Wardrobe.
Photocredit: Images from DailyMail.co.uk, Dorothyperkins.com, Oasis-stores.com, Next.co.uk and flicksandbits.com