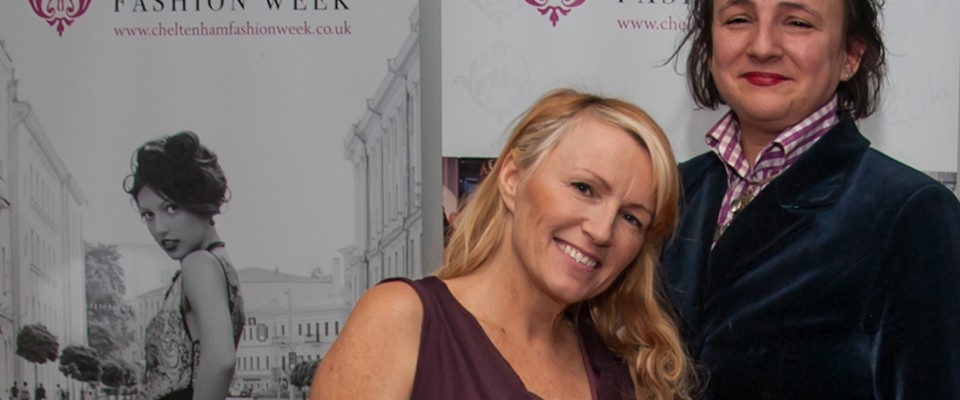 "Believe in what you do"
Theses were the wise words from Fashion Designer Selina Blow, who wowed the audience with her inspirational talk for Cheltenham Fashion Week at Gloucestershire College. In her introduction she said that, "the nice thing about fashion is that everyone can have a go," which engaged the audience and got them feeling involved for the rest of the talk. And she definitely succeeded in keeping the guests well entertained for the whole time. She talked about everything from her own personal experiences to discussing the future market for fashion, as well securing plenty of laughs along the way.
Being half Sri Lankan and half English gave Selina a diverse range of creative inspiration from an early age. The Sri Lankan side of her family gave her a taste not only for bright colours but also influenced her with arts and politics.
The fashion designer explained to the audience that she moved to New York to start her career in fashion. Although she had some great opportunities working for magazines such as Interview, really what she was doing in this period of her life was paying her bills whilst also building up her portfolio.
She went on to create her own successful fashion line that focuses mainly on tailoring, although she does have occasional accessories, such as scarfs.
The designer then showed her collection to the fashion-lovers in the audience.
One piece she displayed was in the style of a fencing dress. Made with Venetian fabric, its colours were pure. The sleeveless style meant it would work well in the summer but it could also be used to layer during colder months. The audience got a closer look as she passed the product around.
Another item of clothing that was shown was a "very simple" 1930s style dress. The French fabric complimented the piece well and the aubergine colour worked well with the minimal style of the midi-length dress.
Although colours are an important aspect of Selina's designs she stressed that it isn't always important that colours go together: "don't worry too much about matching colours." She believes that it is more important to, for example, find shoes that you like rather than ones that match to the exact colour.
The talk turned to looking at the pros and cons of the Internet in the fashion world. Due to the massive increase in Internet shopping Selina believes that unfortunately, "shops are now a showcase rather than a business." However great and helpful the Internet can be, she believes that personal communication with customers is the best method when selling clothing items.
So how do you get your creativity flowing so that you can design outfits as wonderfully as Selina Blow? Well, she believes you should, "Think. Stop. Listen." She advised the audience that they should stop for a few moments to take in what is around them. If something funny happens on the bus, then take it in. Think about it and see if it can inspire your work in some way. Or even small, everyday things, like wind blowing through the trees. Take that as inspiration for your next design.
To end the talk Selina answered questions from members of the audience and was happy to discuss anything; the perfect end to a wonderful and inspirational talk.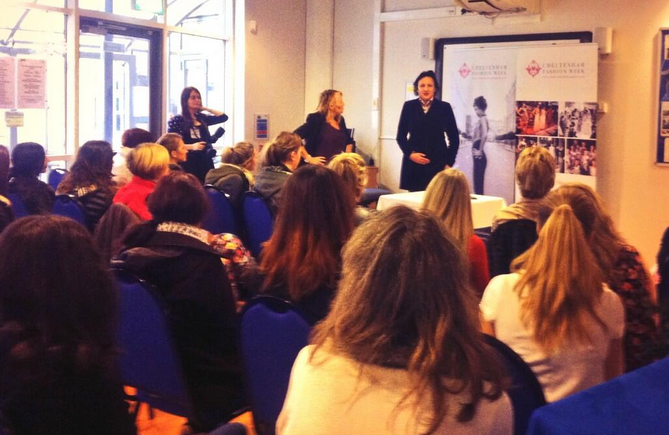 And, to close with, something to keep your spirits up and to inspire you to be successful:
"Keep your courage up and don't be too fearful" – Selina Blow's advise to her younger self.
By Amberlie Hyde