New York Fashion Week is here! And despite only being half way through, the attention of fashionistas from all over the world has already been captured as some of the finest fashion designers showcase their new collections and present the trends for Spring 2014!
Since the shows started off on Thursday, it's clear that this season's Monochrome trend is set to influence our Spring Wear too. Stepping away from the bold stripes and checks seen by Marc Jacobs this year, Monochrome prints have become more discreet with geometric shapes and detailed patterns to create almost a subtle optical illusion. For the less pattern shy, strong exotic animal prints have also taken to the stage with panels of Snake and Zebra Prints shown by the likes of DVF and Custo Barcelona chanels quite a cultural feel. It's at the 'Custo Barcelona' 'DVF' and 'Desigual' shows where a creative selection of tribal, mosaic and African prints and fabrics meet digi prints to create an exciting tension between new age and traditional.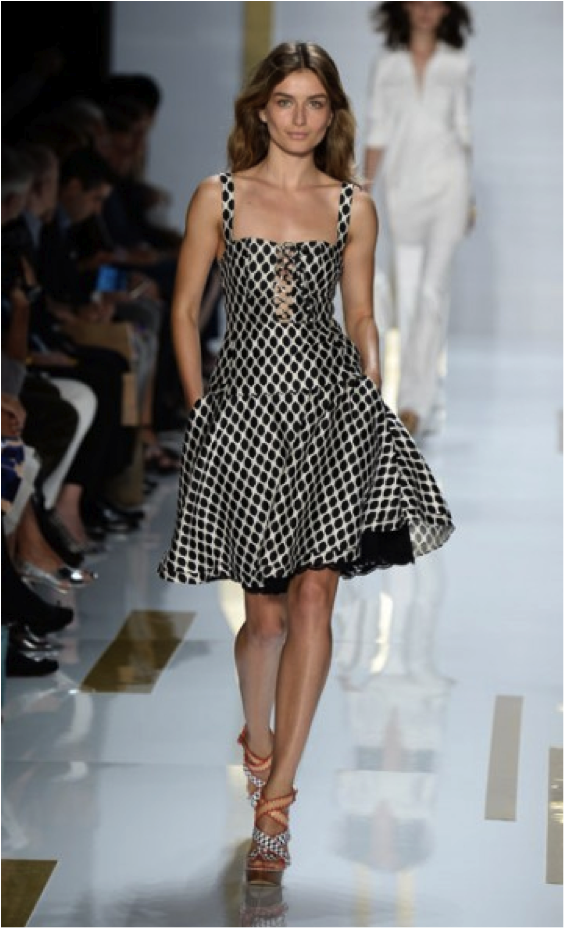 DVF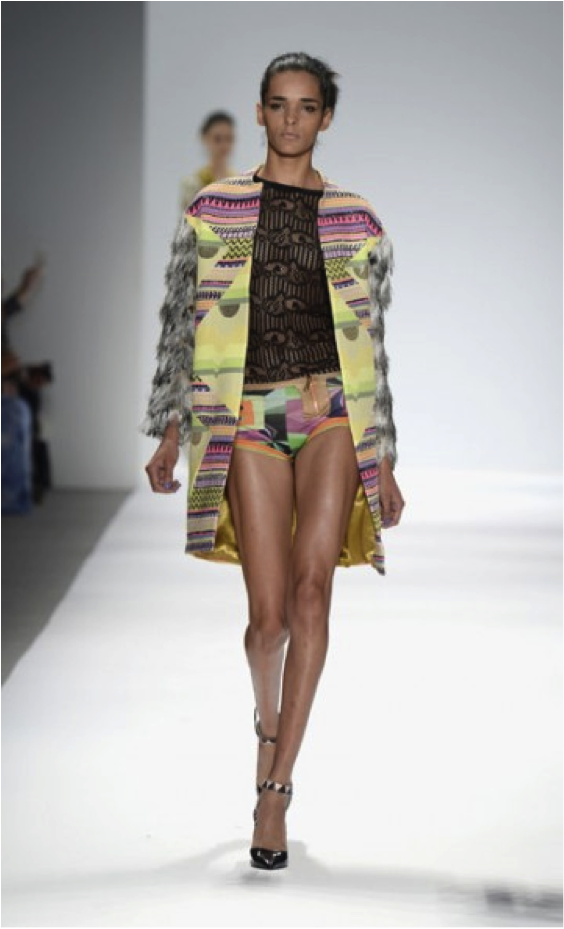 Custo Barcelona
In terms of feature 'must-have' pieces, the cropped bomber jacket is set to be huge! Making an appearance across most of the catwalks, namely DKNY, the jackets create an androgynous feel with their square like silhouettes, oversized lapels and short nature. The 'boy meets girl' style has influenced many collections with City shorts, Trouser Suits, dresses, shirts and Jackets and heavy panelled pieces being showcased by Victoria Beckham and Ruffian. Doing what he does best, Alexander Wang presented Luxe Sportswear also channelling the style with concise geometric pattern complimented by precision laser cutting and logos. On top, big voluminous sleeves and 'oversized' styles are the order of the day further channelling the boyish feel.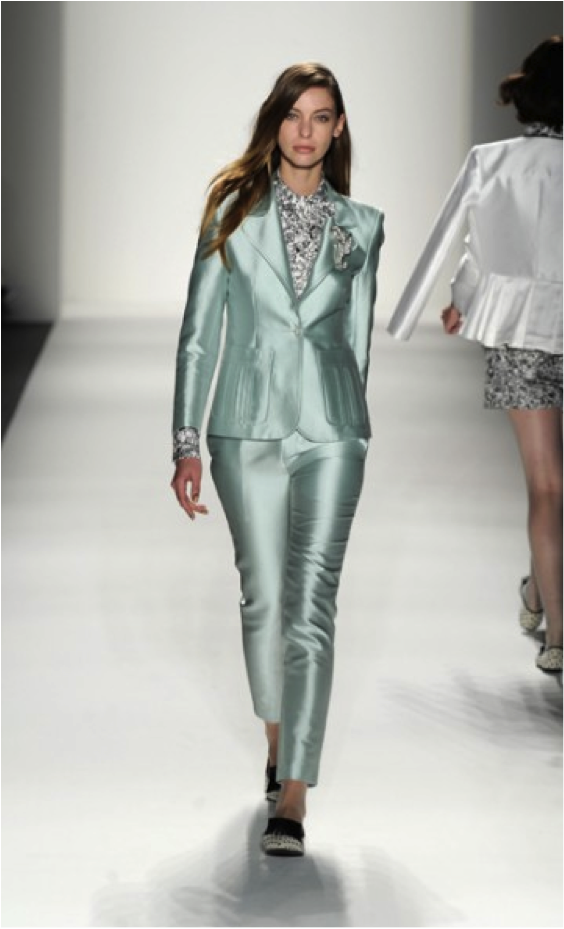 Ruffian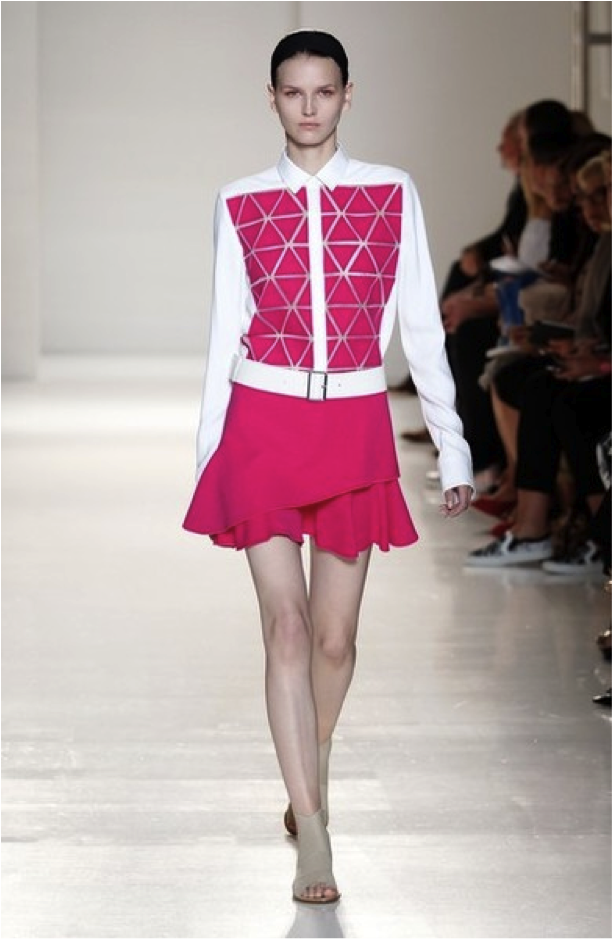 Victoria Beckham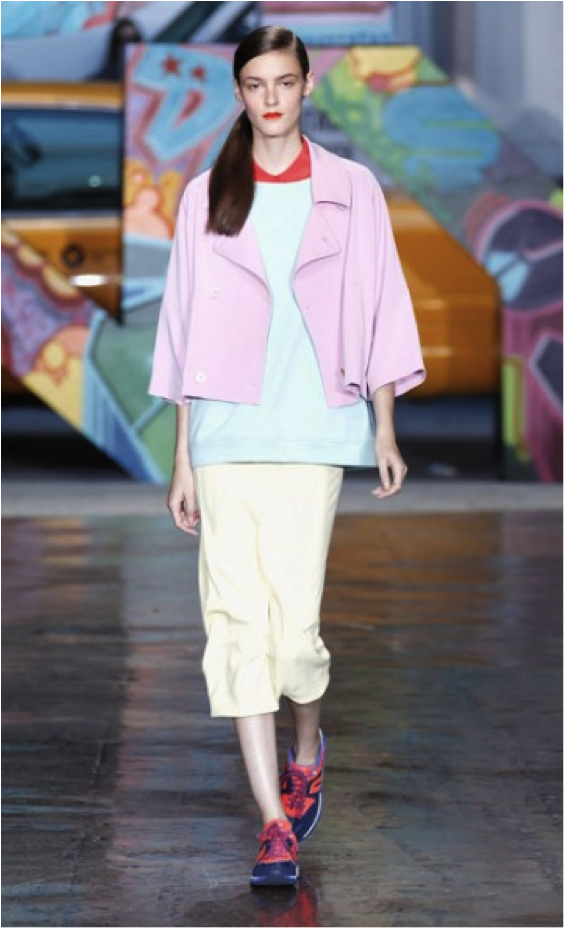 DKNY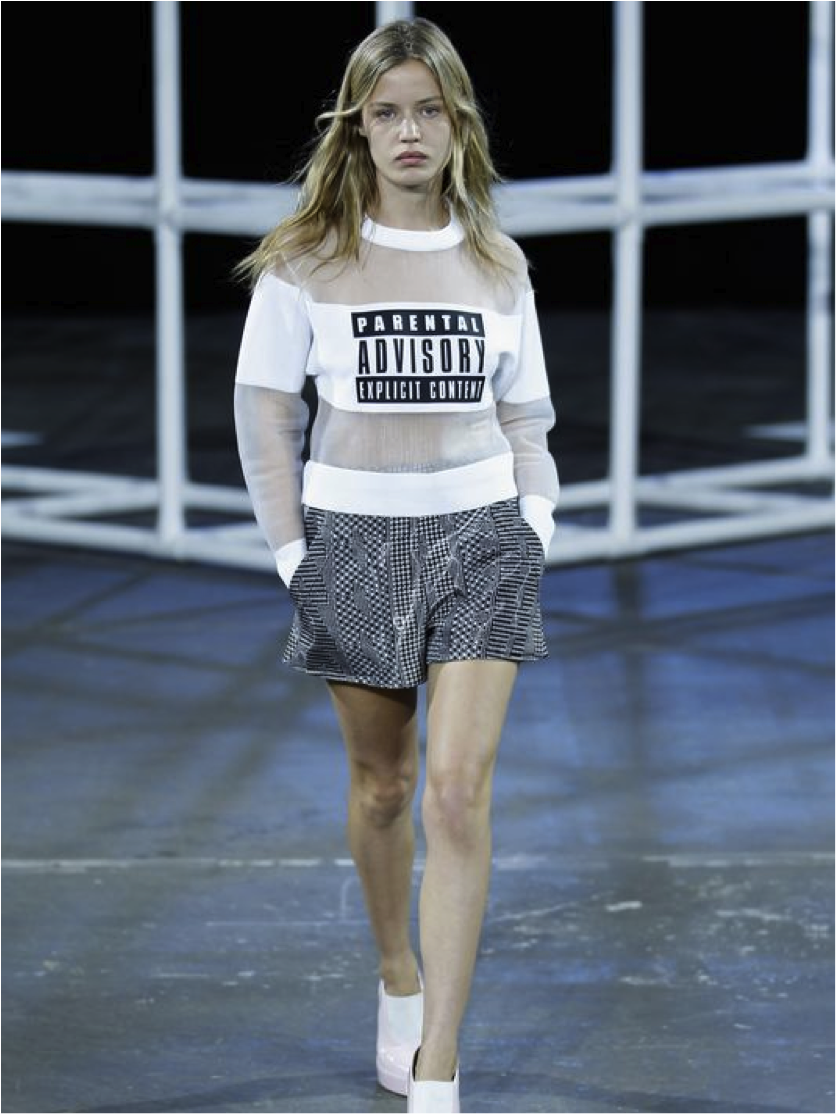 Alexander Wang
For colour inspiration aside from Monochrome, think Brights vs.Cold greyish tones with the likes of Fuschia, Citrus hues and Corals layered against Slade Grey in contrast. Keeping in sweet, candy popping pastels are also present from the likes of Prabal Gurung and DKNY to soften up strong and sharp silhouette edgings.
It's not however just the forthcoming trends which have been grabbing onlookers attention, with Naomi Campbell closing the DVF show,  Rita Ora taking to the catwalk during the DKNY show, and both Jourdan Dunn and Karlie Kloss strutting in Jason Wu, viewers have been treated to a fabulous selection of model casting. Not to mention, the cute appearance of Harper with David Beckham bopping around and chatting to Anna Wintour on the FROW to support Victoria's show on Sunday Morning.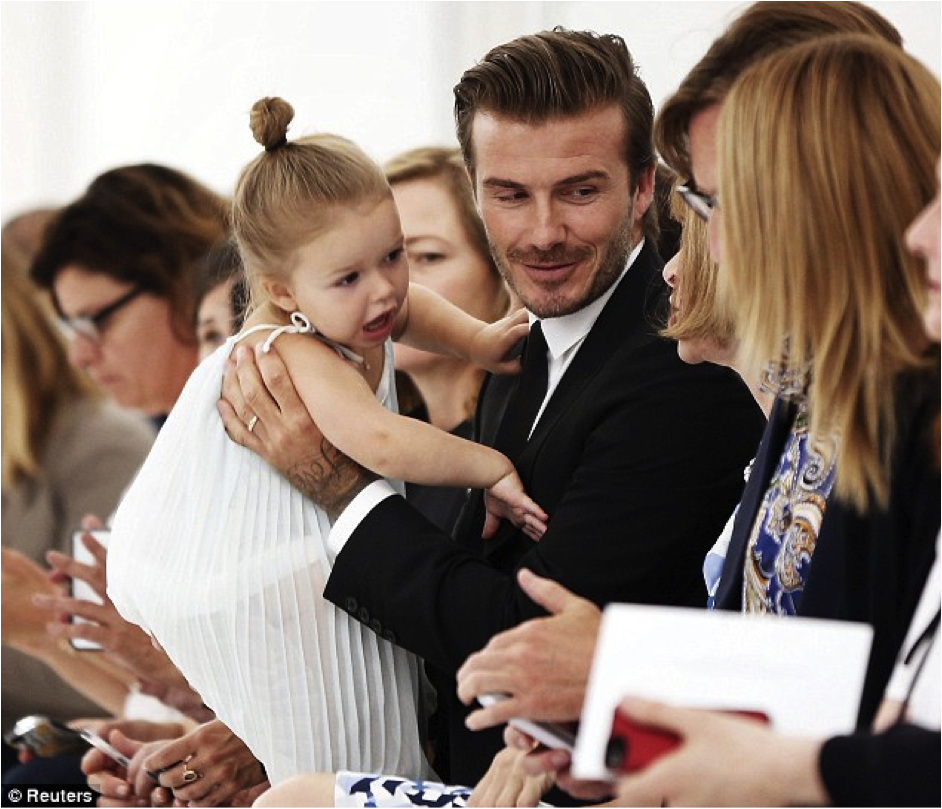 Bio; Justine Gibbins: Bridal Consultant and Marketer. Fashion Blogger for Fashion, Beauty and Lifestyle Blog, www.fashionmixbag.blogspot.com