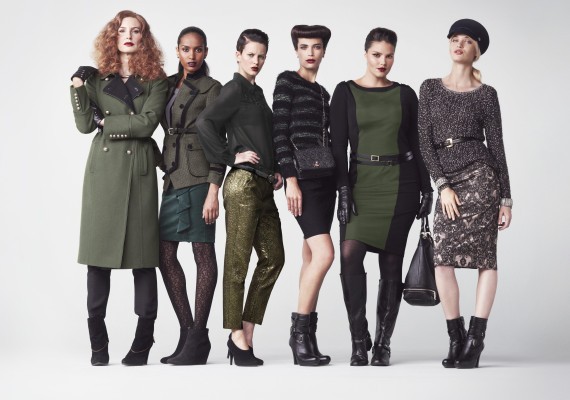 M&S is a company that has long been in the CFW good books. We've harboured a soft spot for the retail giant ever since it's work with Caryn Franklin and her body image diversity charity; All Walks Beyond the Catwalk. Their collaboration brought into fruition the rather wonderful AW12 campaign, featuring models ranging from age 20 to 57, and from a dress size 8 to 16. This campaign celebrated the fact that beauty comes in all sizes, shapes, ages and ethnicities, not to mention these models truly reflect the women buying the pieces, and I have to say the clothes look incredible…as do the models!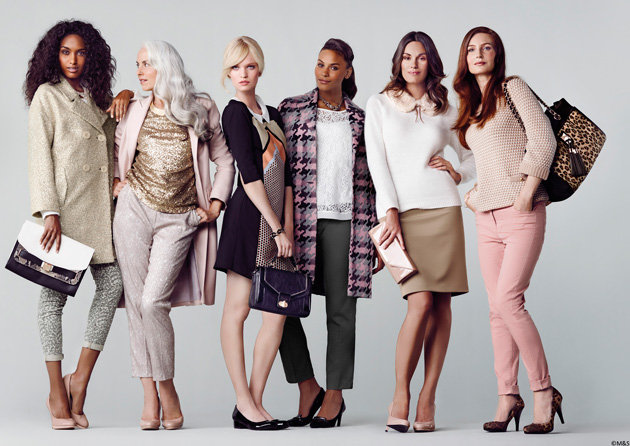 Not only that, but the bosses of M&S last winter made the executive decision to star a child with down syndrome in their Christmas catalogue (pictured below in the red bow tie), and what a little superstar he was! The move was praised by the media (and by us!) and in particular was loved by children's charities around the country, including Elizabeth Hurley, guest of honour at our VIP Show last year and President of the Hop, Skip and Jump Foundation. Hop, Skip and Jump aims to provide day care facilities for children with learning disabilities and is a charity that is very close to our hearts, one which we managed to raise a considerable sum of money for during CFW 2012.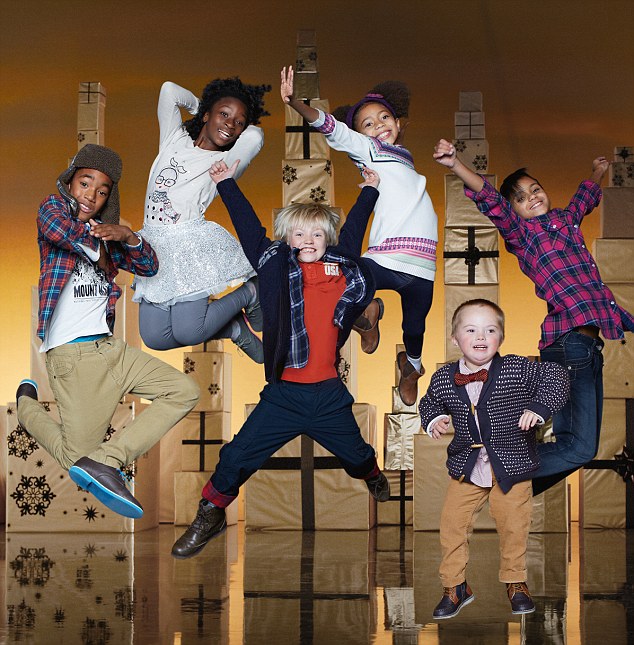 This week sees another reason to praise one boss in particular of M&S. Belinda Earl, Style Director for not even a full year, seems to be making a good impression. How? She has been listening to her customers very carefully, announcing at this year's AGM; "You've told us you want sleeves. It's official, sleeves are in."
Research showed that a huge 90% of all dresses sold at Marks and Sparks were classified as sleeveless, and at a company where 75% of all sales are made by the over 45 age group this is a somewhat shocking statistic. But it's not only the more mature market that like a longer sleeve, I personally think a sleeve is sexy and sophisticated and I am more than happy by this recent announcement!
What do you think to the news that M&S will be stocking more longer sleeved dresses?
Are you an older lady that struggles to find sleeveless dresses, or are you proud of your biceps and want to show them off to the world? I'd love to hear your thoughts in the comments box below!
Rachel E Tranter.
As a stylist, fashion blogger, social media manager and PR exec, Rachel has worked for CFW for the past two years. Rachel is now blog editor for CFW whilst also maintaining her own blog; Perfectly Presentable. Follow her here on Twitter.

Photocredit: Posability Magazine, Yahoo, Daily Mail