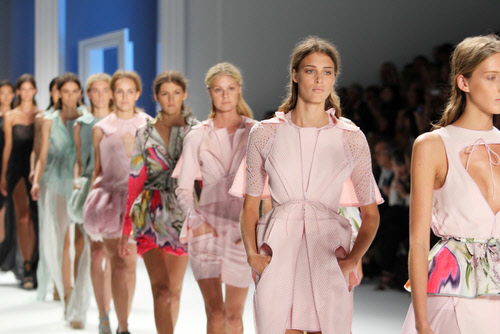 We are currently looking for a Model Coordinator to join the CFW team.
Key aspects of the position include:
Filing of key model information in an organised and easy to use system.
Organising model castings throughout the year in the run up to CFW 2013.
Booking models on CFW fashion & other shoots.
Liaising with model agencies and finding new talent.
Liaising with CFW team members to keep abreast of all upcoming shoots/shows.
The ideal candidate will have a keen interest in the fashion industry and the local area. He/she must be able to demonstrate an excellent working knowledge of Cheltenham Fashion Week, local fashion events and local fashion media & photographers. It is also essential to be an outgoing, friendly and positive character.
He/she will also have a great eye for high end models plus the ability to scout New Faces.
The candidate must have excellent organisation skills, be highly motivated with a strong work ethic, an excellent phone manner & all-round communication skills, plus the ability to work as part of a team. This is an internship role and is therefore unpaid. You will be required to be very flexible as you will set your own hours within this role. We are looking for someone who will commit at least 1 day per week, more in busier periods and you MUST be available throughout the entirety of CFW 2013 (2nd-7th Dec).
Location: Cheltenham/Gloucestershire
Please send applications, full covering letter and CV to rachel@cheltenhamfashionweek.co.uk. In your covering letter please confirm that you will be available for the week of 2nd-7th December.