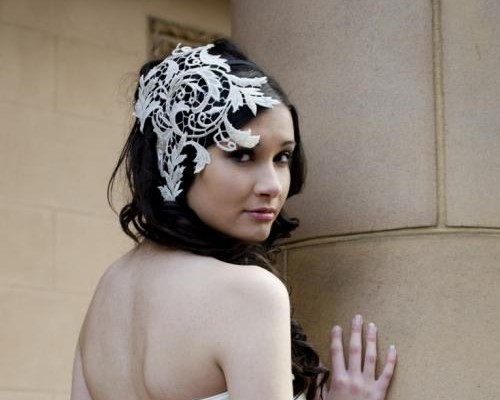 Mr John was one of the best known milliners of the 1930s and 40s and his exclusive shop on Madison Avenue in New York City attracted the most fashionable of clientele. As popular legend goes, a woman once came into Mr John's shop in desperate need of a hat at very short notice. With his expert touch, he built up a hat on her head right there on the spot. The customer was thrilled with the result, but she was not so thrilled when he named his price. Without hesitation, he disassembled the hat and handed the materials to her. "That's $3.59," he said, "You make it."
As Editor of HATalk e-magazine, I am lucky enough to get to study beautifully handmade hats everyday and it is certainly true that a huge amount of skill is involved in making a stunning hat or headpiece that works. Milliners have to have an eagle eye for detail and an exceptional design sense so that they can turn simple materials into wearable works of art. And when you put one of these works of art onto your head, your whole outfit suddenly goes from average to amazing and everyone in the room is looking at you.
If you're looking for a unique new piece of millinery for the summer racing season or an upcoming wedding, why not check out the selection available from the HATalk Social Hat Shop? This is the place where our talented subscribers, who are based all over the world, feature and sell their work. A lot of these hats are not available to buy from anywhere else, so there's no danger that you'll turn up to your special event wearing the same hat as anyone else in the room!
Each of the hats featured are all available to buy at HATalk Social.
Rebecca Weaver is the Senior Editor of HATalk e-magazine and the co-owner of HATalk Social, a social media site especially for hat lovers.