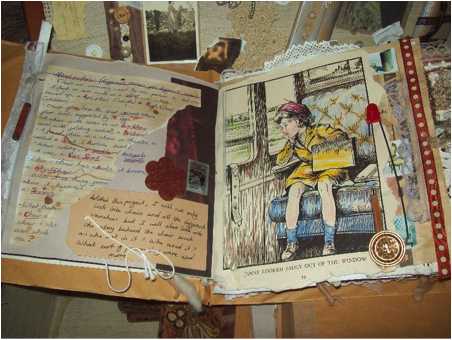 So after studying at Bournside School & Sixth Form Centre for what seems to be an epic amount of time, I knew it was time to think about what I really wanted to do now I'm grown up (almost). I had studied every art subject possible and loved it but wasn't sure what field within art I wanted to study further. The next step was an Art Foundation Degree at Stroud College, which was great as I could still study everything from painting to sewing.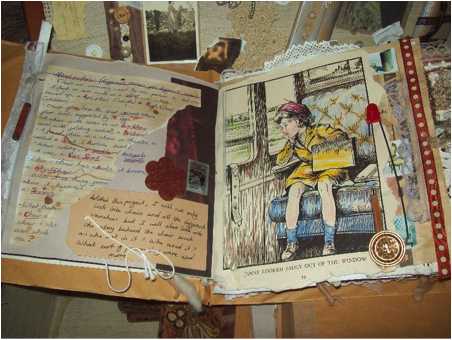 Working with fabrics seemed to be the way forward, especially hand sewing (thank you for the inspiration Nan) but when it came to garment construction…no thank you! It involved numbers, of which I have a phobia and what do I know about 'fashion' – I liked clothes but that was that. However, to complete the year, the textiles group were to conclude with a fashion show…brilliant.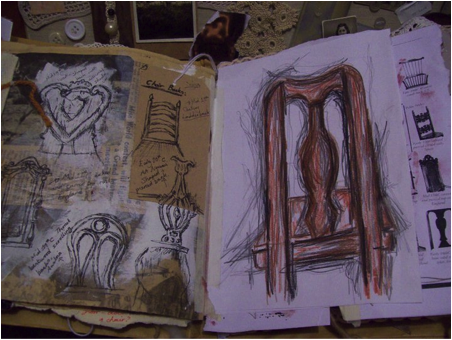 I gave the fashion designing a go with help from my fantastic tutors, Phil & Maggie. Thinking about my topic, the style and look I wanted to go for (inspiration from decayed chairs and their stories) – I illustrated a collection of three circular skirts and tops but with the focus being on the applique embellishment, which was inspired by memories that people had of old chairs ect. Once I had constructed the first top and skirt, the others that followed were not so bad and I was actually really pleased I did it (and secretly actually enjoyed it.)
The fabrics used had a 're – cycled' touch to give a worn feel and to tie in with the 'decayed chairs' theme – one even being cut from an old tee-pee tent (crazy!) which gave the skirt weight and structure. I even decided to re-use calico, dip dye it in coffee and leave it out on the washing line in the rain…pushing fabrics to their limits and thinking – why not? What will happen?
I had seen 'catwalks' on the TV and viewed snap shots in magazines but had no clue on how to organise an entire show. However, we had guidance and managed to pull it together (after several rehearsals) and it was a great success and a huge achievement…again something I actually loved. I had found something that was challenging but that gave me a huge buzz for achieving and so I wished to learn more!
Me? Fashion/Textiles…really?
The decision was made. Fashion/Textiles degree…here I go.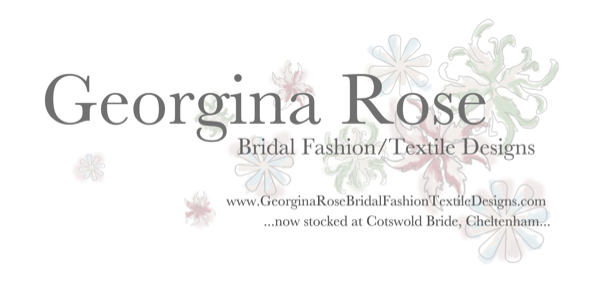 Georgina Rose Beaton
www.georginarosebridalfashiontextiledesigns.com
Studio: Cotswold Bride, Cheltenham
01242 260640