February has so far been a bit of a let-down, especially in regards to the weather. But what's more beautifully British than rain…
London Fashion Week of course!
From the 14th-18th February, LFW will be showcasing some of the world's finest fashion. The schedule is impressive and packed with elaborate events. There are over 60 catwalk shows as well as glamorous shows, parties, presentations and much, much more! Alongside each of the catwalk shows will be The Designer Showrooms, which will showcase over 120 ready-to-wear and accessories from designers. For the schedule of events click here.
Access into many of the super chic events is largely restricted. Whilst the public can enjoy many of the trade events, why not enjoy all the events and news during London Fashion Week Autumn/Winter 2014 from your own warm, dry, comfortable home? Here at Cheltenham Fashion Week, we will be covering the latest action set over the next 5 days. You really don't want to be missing out on these events, even the Mayor of London,Boris Johnson is involved:
"London Fashion Week is a fabulous showcase of what makes London one of the most exciting and dynamic cities on earth – its creativity…let's celebrate the great British talent that is acclaimed around the world."
British Fashion Council
Here are just a few moments of London Fashion Week that we are really excited about!
Exhibitions
The team at Cheltenham Fashion Week cannot wait for the fashion exhibitions taking place during LFW. There will be the very first bus stop roof exhibition, A Kate Moss retrospective at the Imitate Modern Art Gallery, and these are just a few of many!  The main one we are very excited for is at Somerset House – the home to Isabella Blow's exhibition: Fashion Galore! This spectacular exhibition celebrates Isabella Blow's extraordinary and fascinating life, whilst showcasing the legendary wardrobe of the late British patron of fashion and art.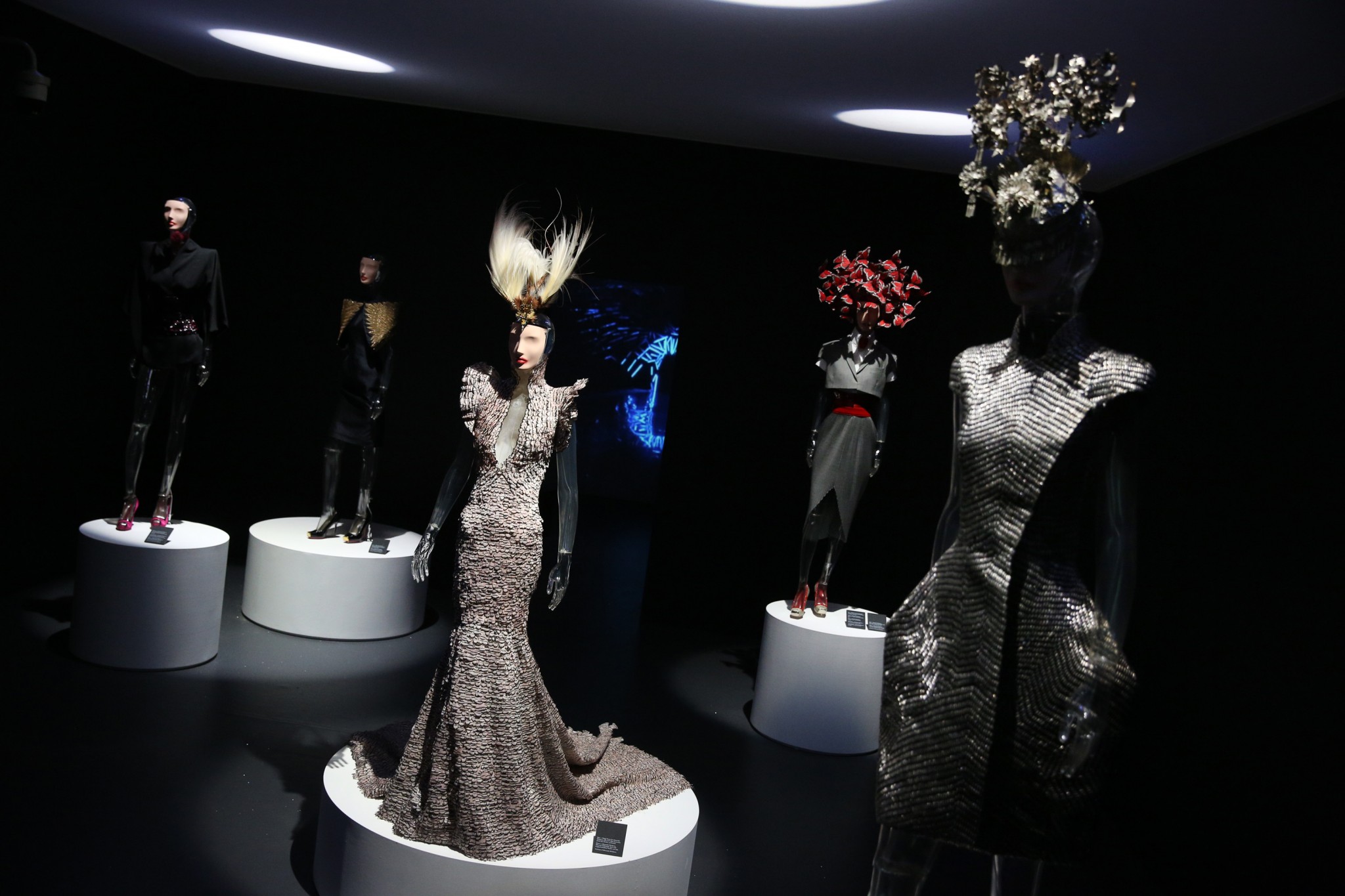 The Designer Showrooms
As mentioned above, The Designer Showrooms will feature a incredible standard of talent this season. With nearly 150 ready-to-wear, accessories, millinery and fine jewellery brands with 56 new designers for the AW14 season, this is not to be missed. A small selection of some of the designers that will be showcased in the showrooms include:
Cleo, Esk, Georgia Hardinge, Mawi, Olivia Von Halle, Central Saint Martins graduate Faustine Steinmetz and collections by the NEWGEN designers sponsored by TOPSHOP.
There is so much happening! Are you looking forward to LFW AW14 as much as we are?