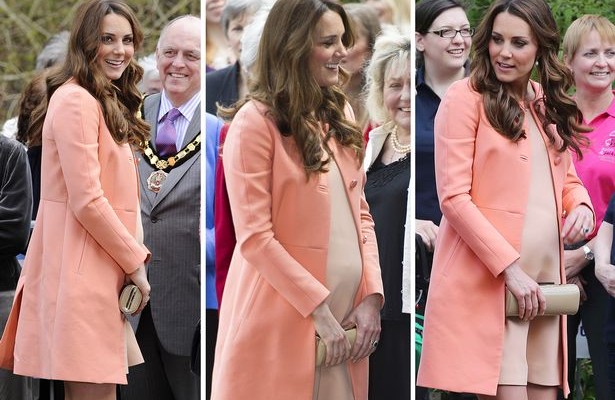 With the royal baby due this July, (yes that's right – only one month to go!) Kate is looking even more gorgeous than ever with her beautiful healthy glow and neat little bump! And boy does she know how to accessorise said bump. Elegant coats and pretty tea dresses, I think I'm liking Kate Middleton's pregnancy style even more than her pre-pregnancy appearance!
We've always loved Kate's style, and I've especially loved keeping tabs on her outfits now that she's dressing for two. From sticking with some of her favourite designers, Emilia Wickstead and Tara Jarmon, as well as mixing it up with some fab high street finds, her maternity fashion choices are simply stunning. Kate's chosen a lot of pastel colours, which suit her dark, rich brown hair and lightly tanned skin perfectly, and there's not even a hint of frumpiness (which is always a risk when experimenting with a pastel palate).
Here are some of my favourite ensembles: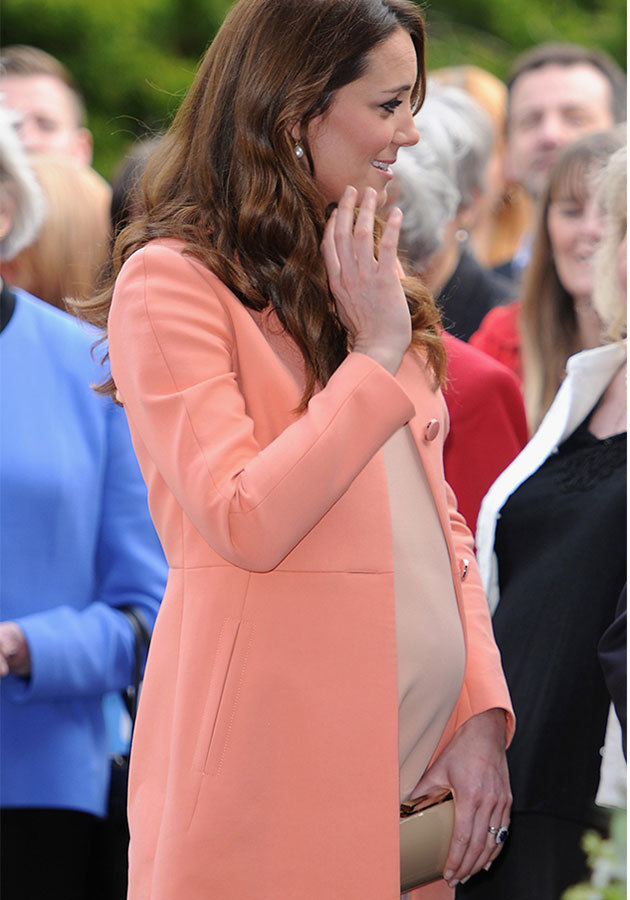 Tara Jarmon Peach Coat and Nude Accessories from LK Bennett.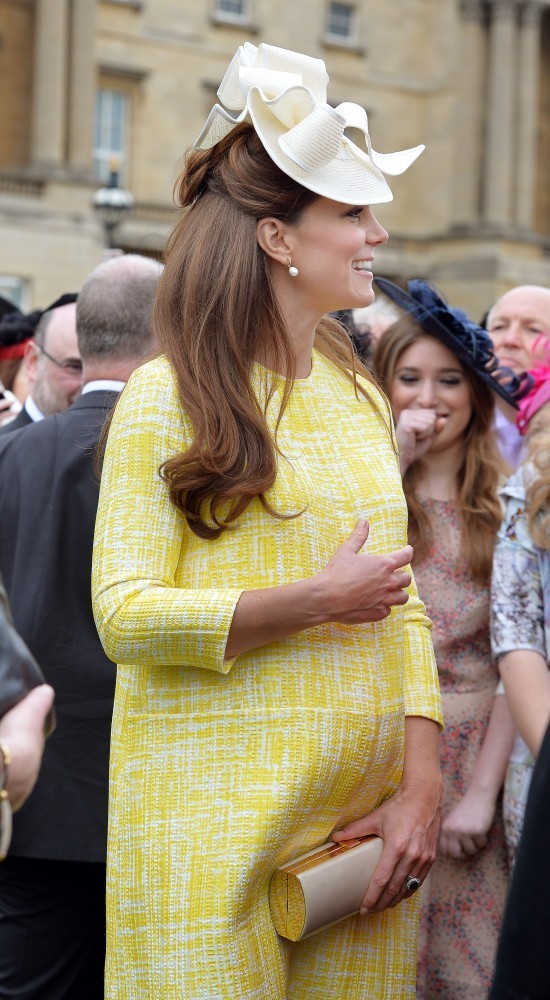 Emilia Wickstead Canary Yellow Coat, LK Bennett Nude Accessories. Jane Corbett Hat.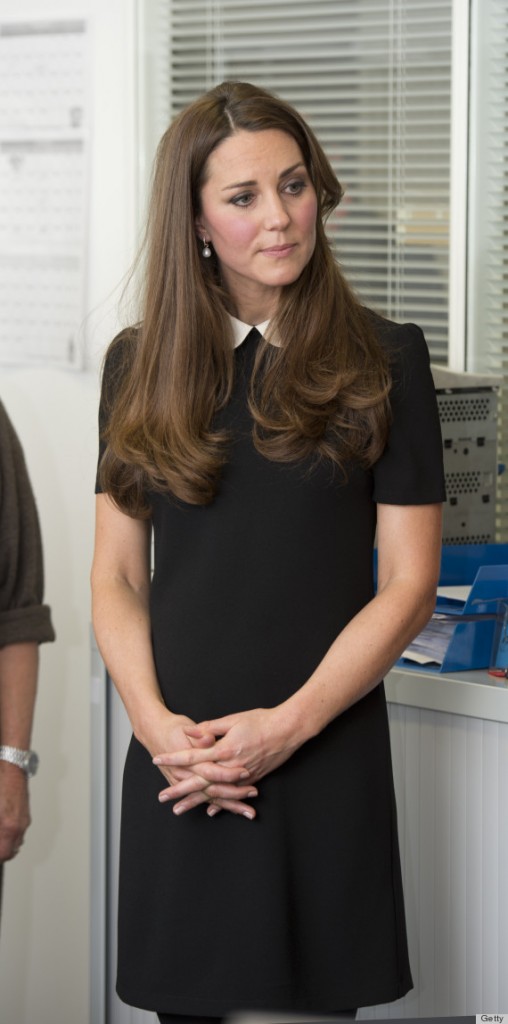 Black Topshop Maternity Dress with White Peter Pan Collar.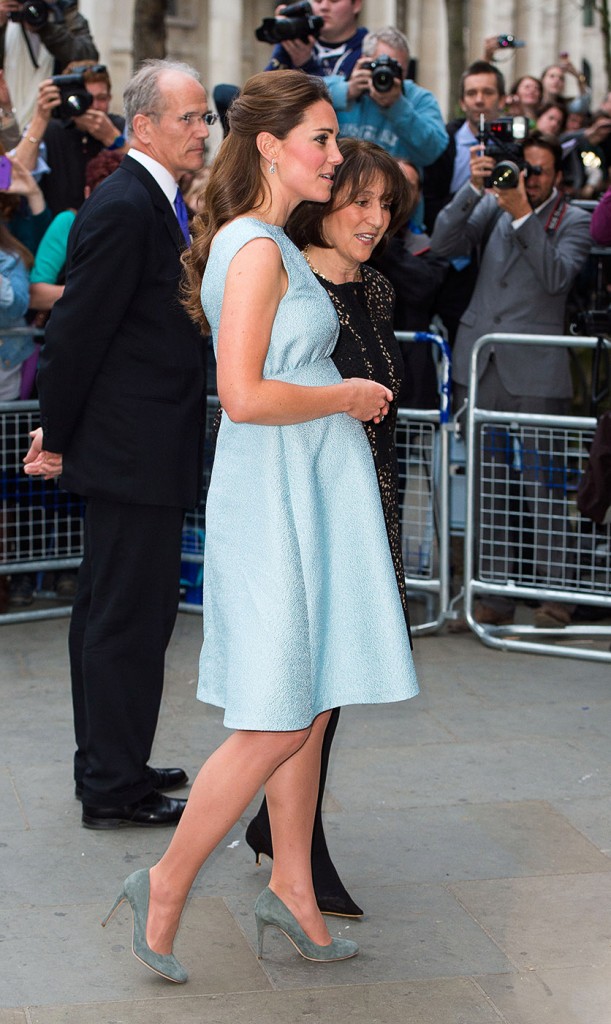 Emilia Wickstead Blue Tea Dress.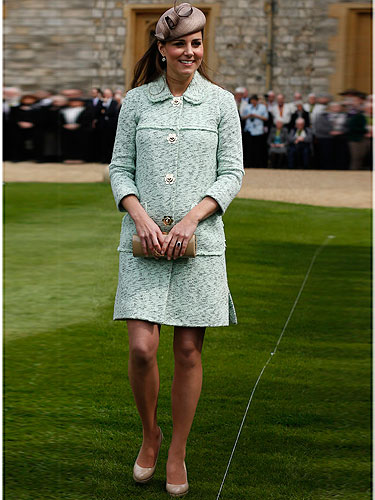 Mulberry Mint Green Floral Embroidered Coat. LK Bennett Nude Clutch and Courts. Whiteley Fascinator.
Which is your favourite of Kate's outfits?
Photocredit: Huffington Post, Styleist.com, Mirror.co.uk
Rachel E Tranter. As a stylist, fashion blogger, social media manager and PR exec, Rachel has worked for CFW for the past two years. Rachel is now blog editor for CFW whilst also maintaining her own blog; Perfectly Presentable. Follow her here on Twitter.