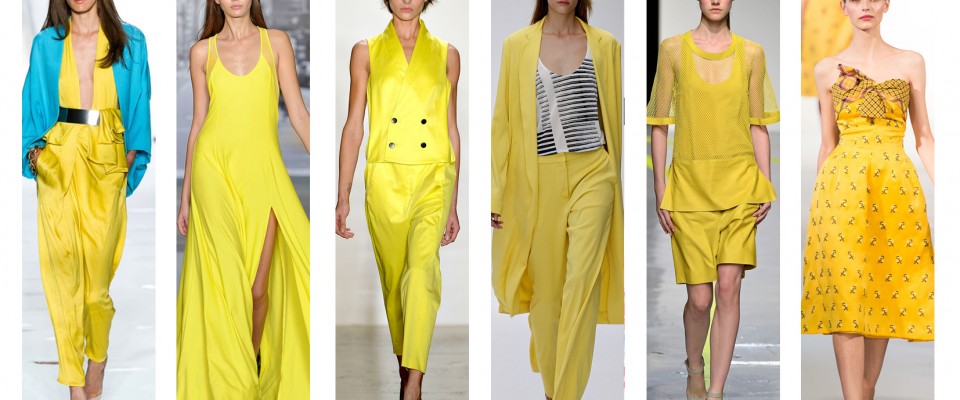 Yellow, often known as the 'black sheep' of the fashion world, is one of those colours that many of us fashion loving ladies tend to stay away from for fear of looking somewhat silly – images of lemon meringue type dresses spring to mind!
I can't quite put my finger on it, so to speak, but for some reason yellow has been labelled as one of the hardest colours to pull off, and that of course is an instant deal breaker.
However, this SS14 yellow is making a BIG comeback, from bright and bold tones to pastel hues and sherbet shades, yellow is set to be the colour of the season.
So ladies, with yellow set as one of this season's most fashionable colours it is time to wave goodbye to the 'yellow-phobia', as I call it, and invest in one or two season staples in, you've guessed it, YELLOW!
The best thing about this, is that even if you are certain yellow is not your colour, with the wide range of shades available this season, from lemon and buttercup to neon and mustard, there really is, believe it or not, a shade for just about everyone.
For yellow-based style inspiration have a read of these tips below.
A good way to incorporate yellow subtly into your wardrobe is to simply use it to accessorise with, for example you could invest in a mustard cardigan or blazer, both of which would be ideal for teaming with a cute tee and dark jeans or alternatively a navy or deep green dress.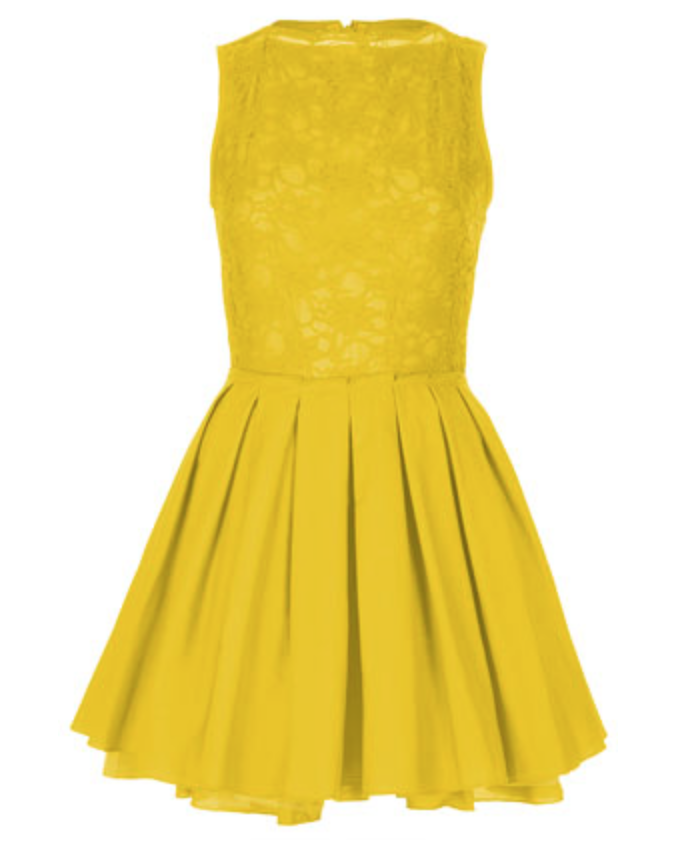 http://www.topshop.com/webapp/wcs/stores/servlet/ProductDisplay?searchTerm=yellow&storeId=12556&productId=9240289&urlRequestType=Base&categoryId=&langId=-1&productIdentifier=product&catalogId=33057
I must admit that of all the shades currently on the market mustard is my absolute favourite, especially as its darker tone makes it perfect for both home and office wear thus making it ideal for those of us living on a budget.
If you like the idea of incorporating yellow into your office wear wardrobe but mustard just isn't your colour, you could instead invest in a bright sunny coloured blazer – perfect for teaming with a black pencil skirt and white shirt combination for that ultimately cheerful office outfit.
For a casual spring look you could team a patterned neon skirt with a plain cami and a pair of simple pumps.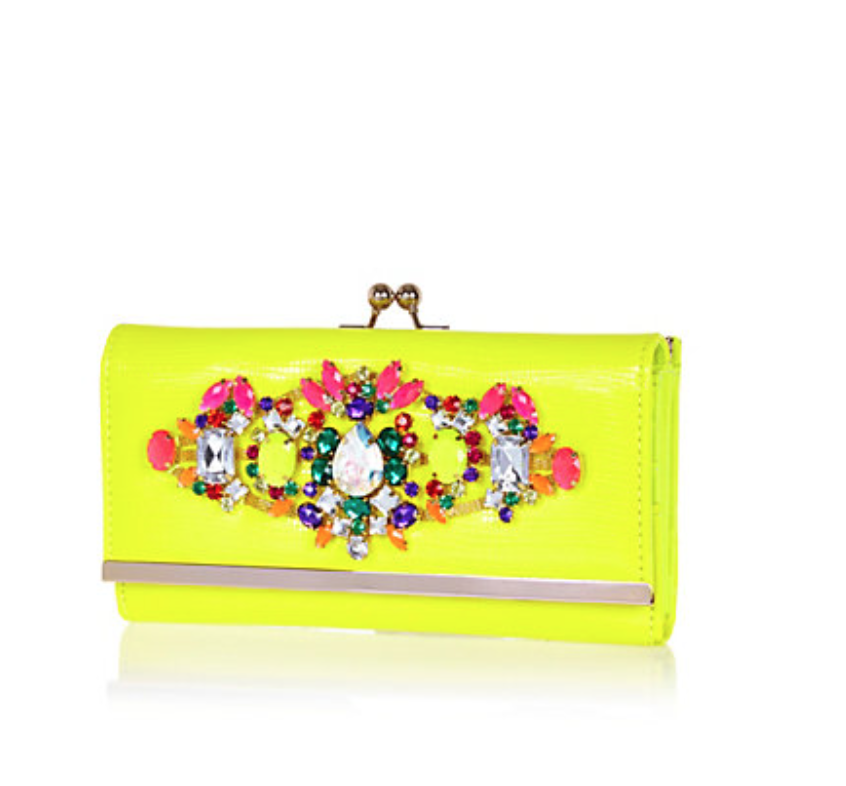 http://www.riverisland.com/women/bags–purses/purses/Yellow-gem-stone-embellished-purse-648673
If you are however feeling brave, you could consider investing in a yellow statement piece such as a party dress, perfect for nights out, out of hour's office events or even a wedding reception; for a stand out look team your statement piece with bright, bold lips – which FYI is totally in right now.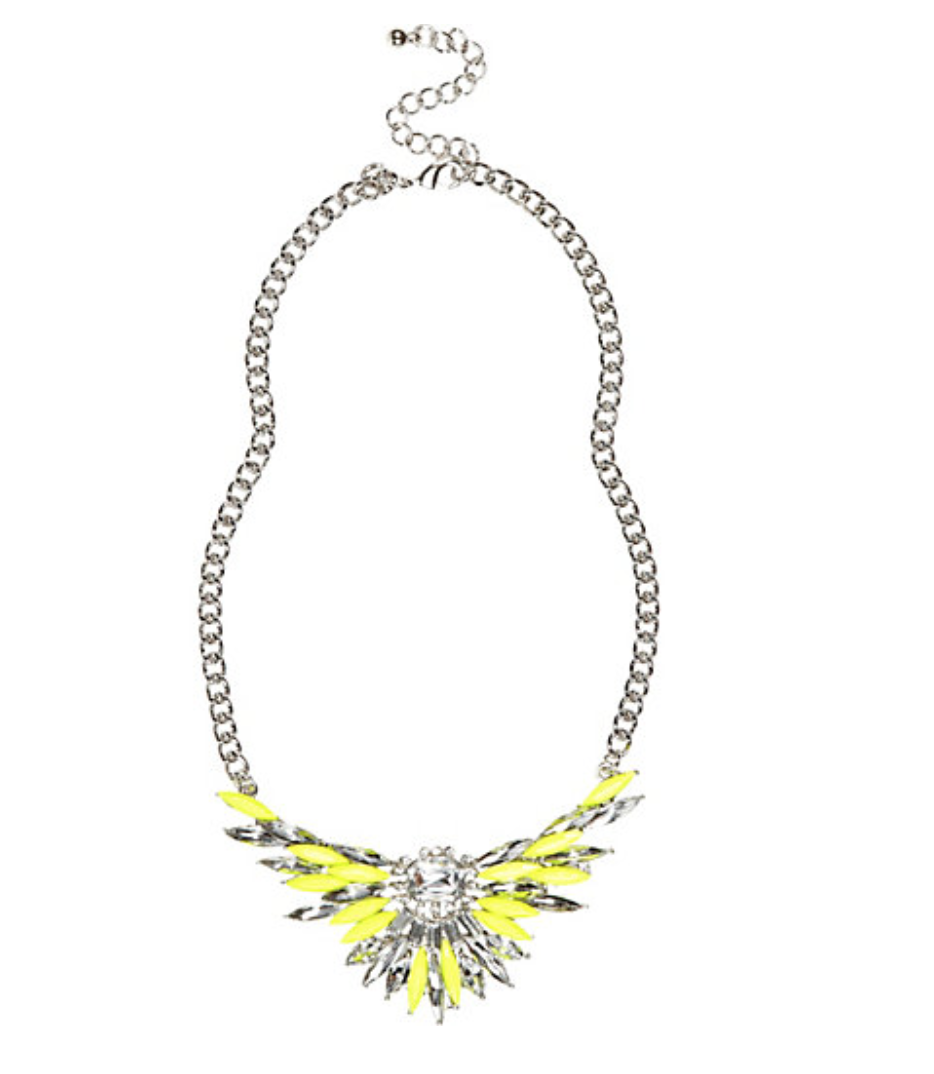 http://www.riverisland.com/women/jewellery/necklaces/Fluro-yellow-statement-necklace-647562
Remember, when choosing to invest in a yellow piece make sure to find a shade that compliments your personal style, hair colour and skin tone. Darker hair and tanned skin tones tend to work well with most shades of yellow, whilst lighter hair and fairer skin tend to work best with brighter or darker tones as paler colours can cause a somewhat washed out look, which in my experience is never good.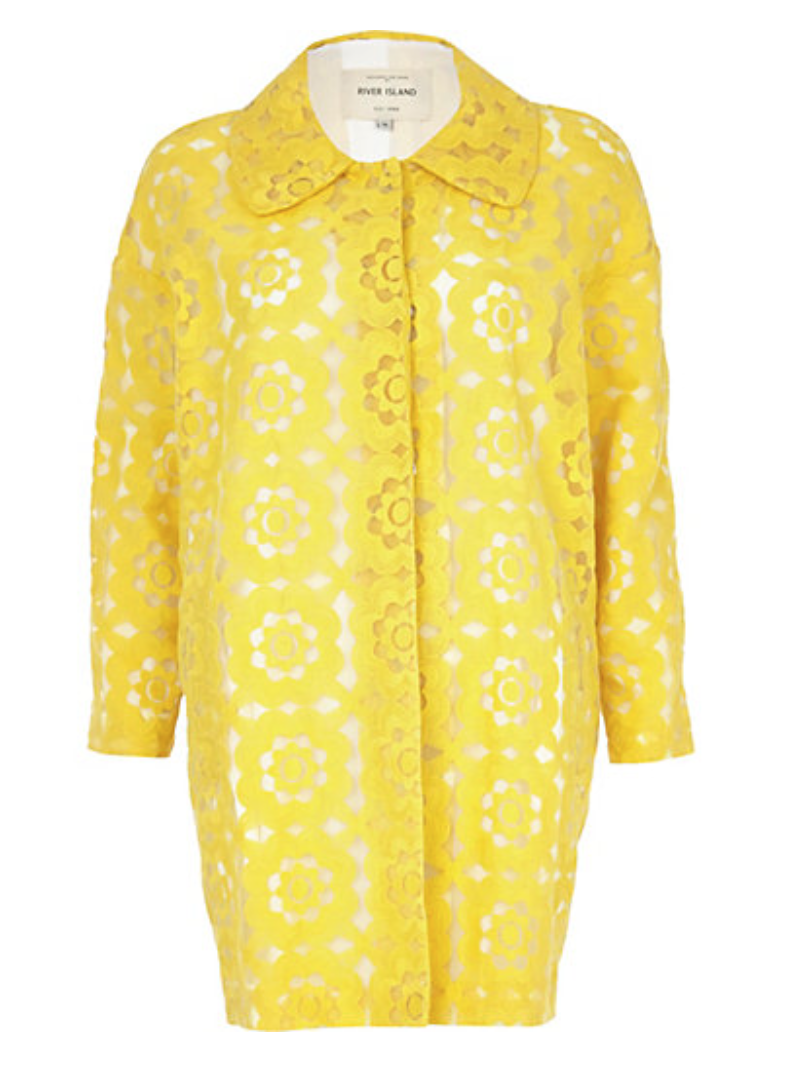 http://www.riverisland.com/women/coats–jackets/coats/Yellow-floral-embroidered-coat-651976
For more outfit inspiration be sure to visit my new fashion and lifestyle blog http://thumbsforfashion.blogspot.co.uk/.
By Beth Mahoney UoG Journalism Student
Cover Picture – http://goshabout.wordpress.com/2013/05/15/colour-yellow-in-vedic-fashion/
Thumbnail Picture – http://theberry.com/2012/05/15/you-are-my-sunshine-my-only-sunshine-24-photos/yellow-fashion-10-2/