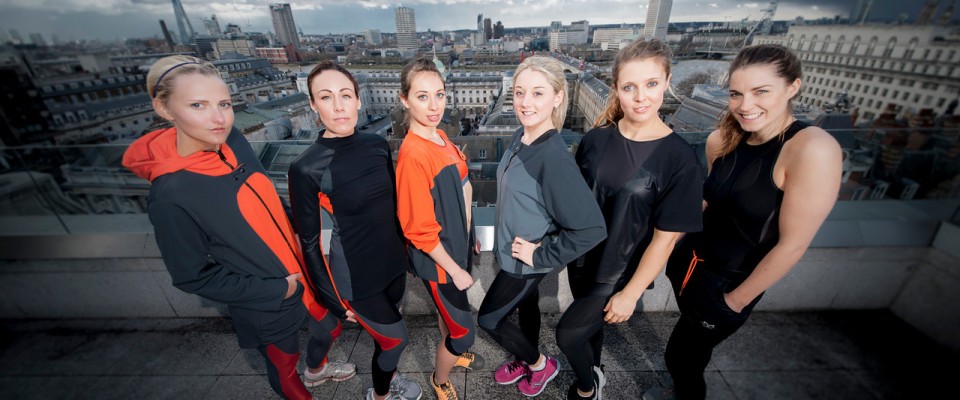 Fashion, however glamorous, always seems to involve early starts. London Fashion Week was no exception as I boarded a coach at dawn, clutching my double-strength coffee in the hopes it would make the three-hour journey to central London a little  easier to bear. I doubted that it would ease my nerves or quell my excitement, but I'd just have to deal with that. You see, this season I wasn't going to LFW just to watch the shows: this time I was in them.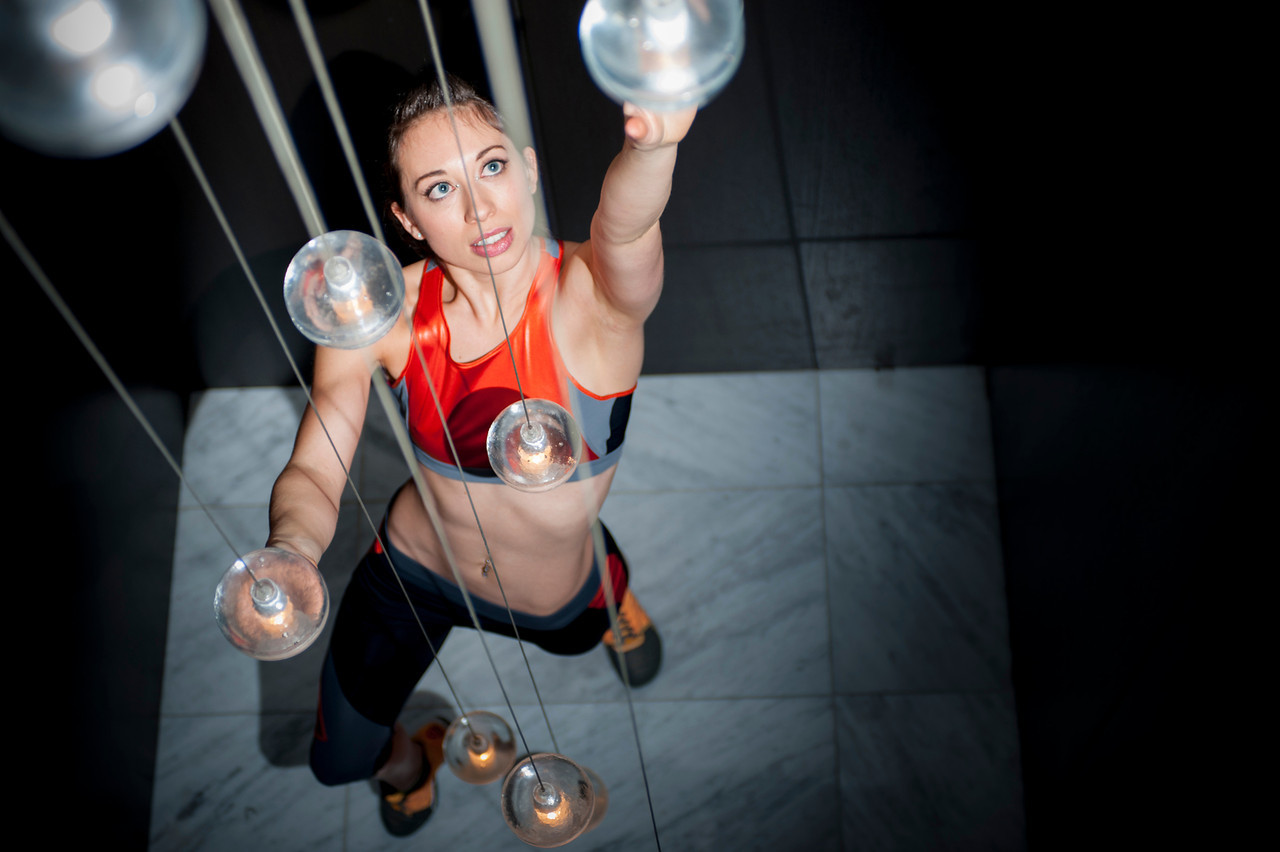 My destination for the day was the ME London Hotel, an indulgent, five star hotel on the Strand opposite this season's home for LFW, Somerset House. Stepping into the lobby immerses you in glossy, luxurious surroundings, and the lounge where I perch to wait for the other models is filled with glossy, luxurious fashionistas from around the globe. There can be no doubt that you are in Fashion Week territory.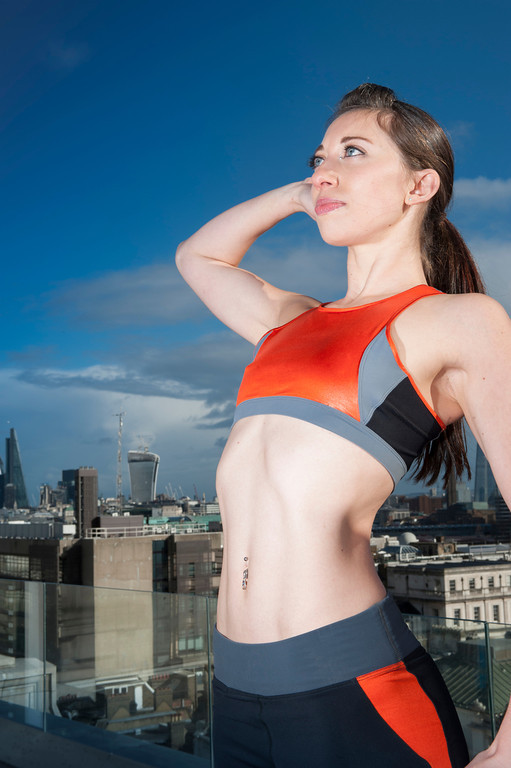 The show I am here for is the preview of Charli Cohen's AW14 sportswear collection. Following the success of her SS14 'VIS' collection, loved by the upper echelons of the fashion and personal training world, her new collection 'Odyssey' with its blazing orange and flattering charcoals is, if possible, even more desirable. I immediately begin to covet the Athena Body, which features a beautiful cut-out back and zip detail, and is worn by the lovely Philippa. Then I get a glimpse of my own outfit: the Laser Capri and Nitro Bra, with splashes of orange and a butter-soft waistband. The six of us modelling for Charli are in complete agreement: we want to stay in these clothes for as long as possible!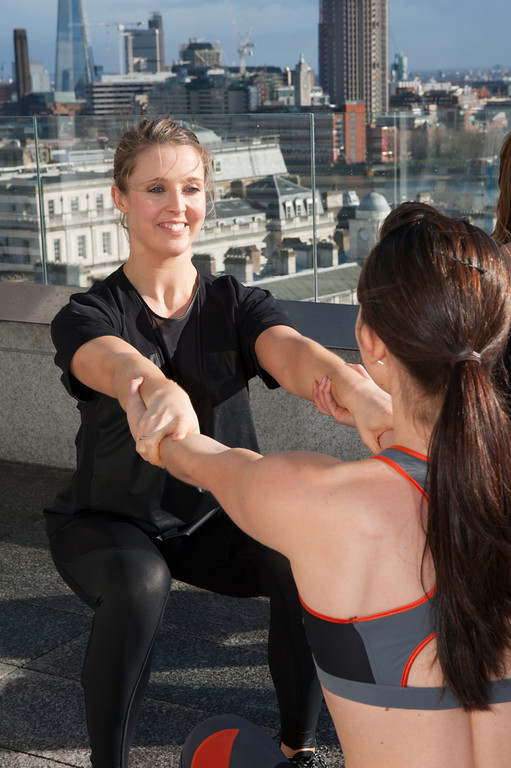 Charli's co-conspirator and personal trainer to London's elite, Ben Thompson, preps us for the show. We are not going to be walking the runway, no: this is clothing designed to move, and move we shall. We learn dynamic motions such as lunges, partner squats (a lot of fun, particularly paired with the fabulous Hannah (@RealHannahMills) as we simply spend all our time grinning), core-twist press ups (requires concentration) and jumping jacks (to tire us out). You can have your very own piece of Ben and Charli tuition with That Girl London: http://thatgirllondon.com/, a collection of workouts designed to fit in around busy lifestyles and perfect for use at home, out in the park or at your office (though possibly not suitable for open-plan – we'll let you decide for yourselves).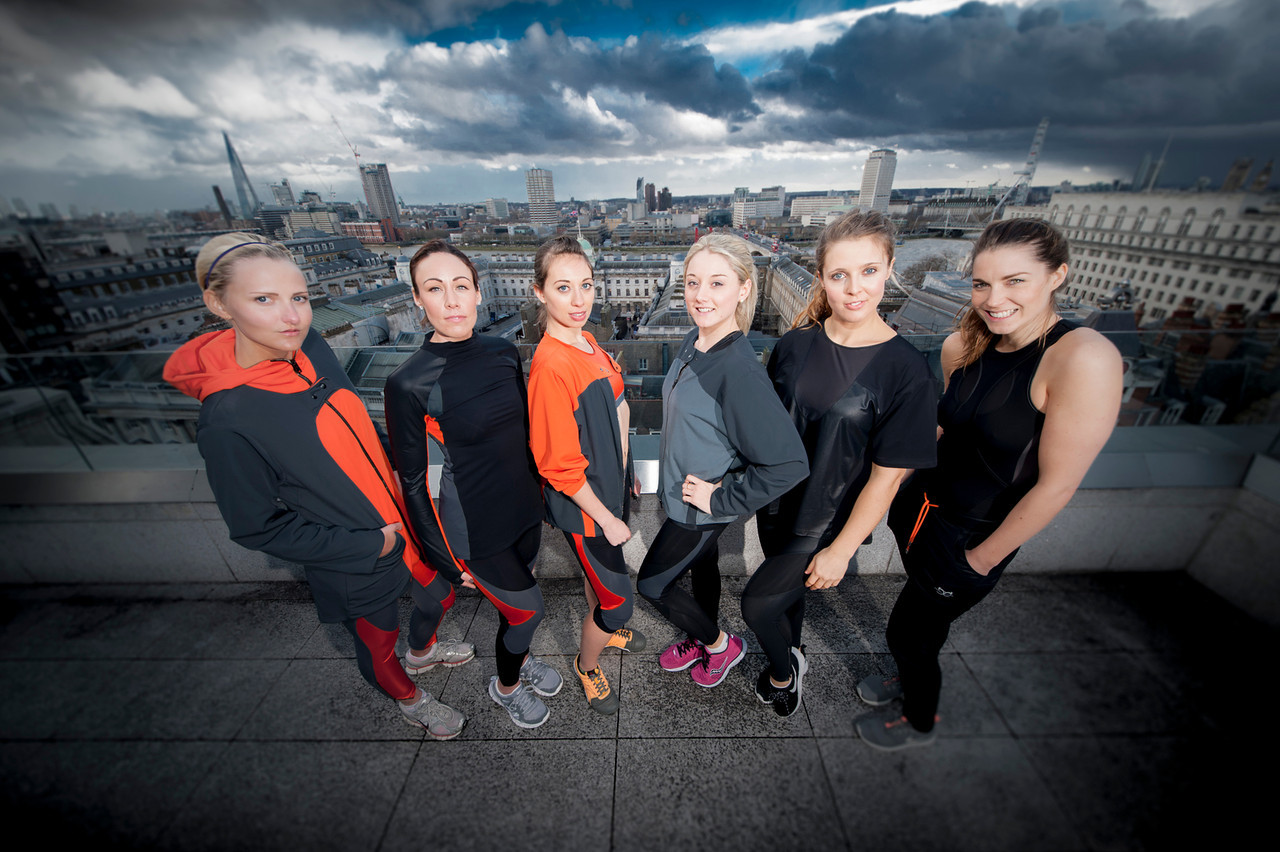 After the practice it's time for the real thing. We are out on the rooftop terrace of the Radio Bar (@radioatmelondon) and the view is absolutely stunning. We can see the Shard, the Gherkin, the London Eye: every landmark our capital city has to offer, and it is a proud moment to be showing off such lovingly-crafted, British-made products in this setting. Yes it may be a bit chilly (it is February, after all) but the guests brave the cold to watch us take Charli's collection through its paces. It is energetic and upbeat, the way every workout should be. If you can wear an outfit by Charli Cohen while you do it? Well, then it's practically perfect.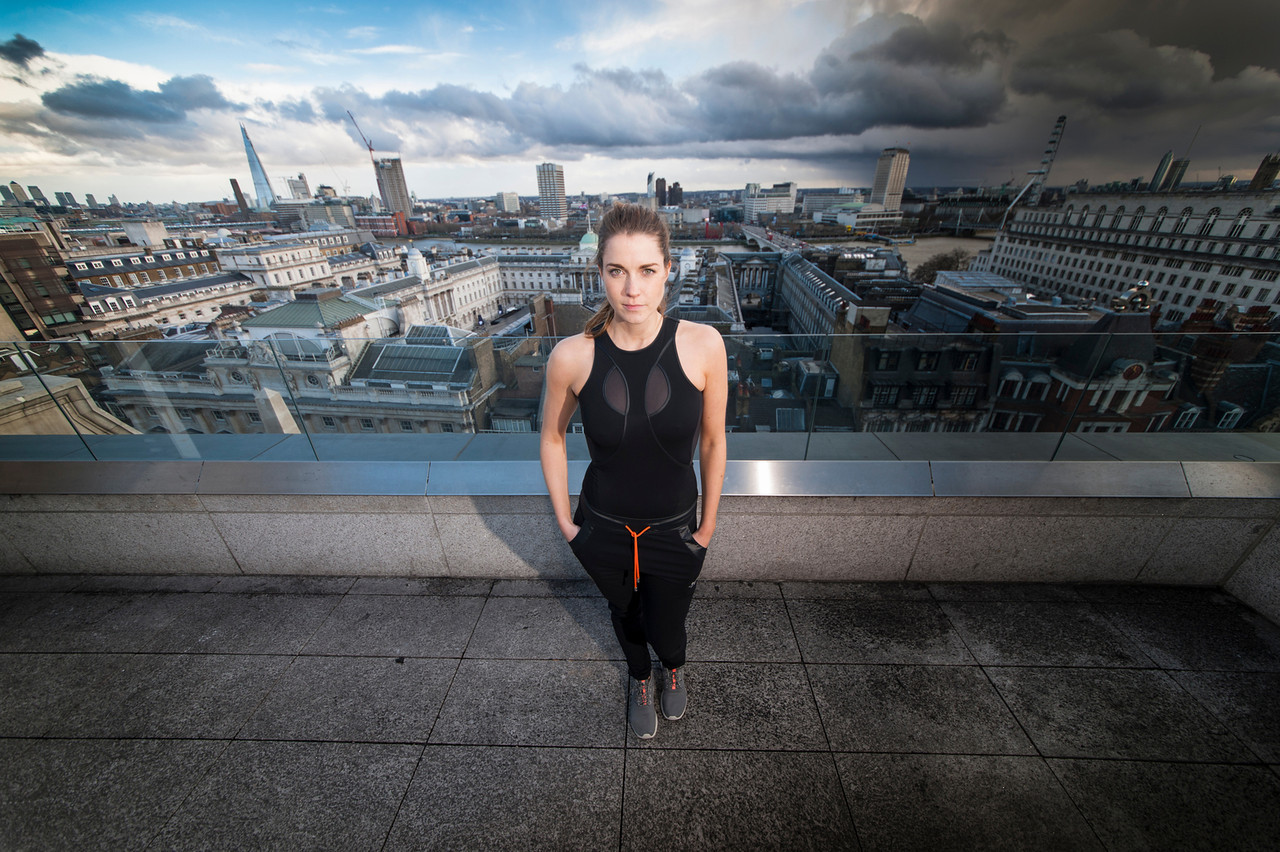 Charli Cohen's 'Odyssey' collection is available to pre-order at www.charli-cohen.com. Her VIS collection is available at selected retailers and at pop-up shops in London, coming soon.
Huge thanks to the team at the ME London Hotel, the Radio Bar, and Felicities PR for hosting us for the day. We couldn't have asked for a better location! Thanks to Steven Mayatt www.stevenmayatt.co.uk for the brilliant photography.
Lucy Denver is a freelance fitness and motivational copywriter with a keen interest in unique fashion, travel, CrossFit and making sushi. For more information or to get in touch, you can follow her on Twitter @denvertronix.