There is nothing that beats a trend quite like one that encourages you to eat more than half a grapefruit of a morning. Over the past few years, the Size Zero crown has gradually lost its sparkle to be replaced by an altogether more palatable ideal. Women everywhere can rejoice: it is no longer cool to resemble a lollipop or to be so hungry you want to chew off your own arm. Skinny is out: strength is in.
The best part about this is that it is not a prescriptive trend. 'Fit Not Thin' does not tell you what type of exercise you should be doing; what to eat; what to wear. It simply says what we've all known for years: being happy, healthy and looking after our bodies are the most important things in life. If we can look good while we do it, even better.
This new kind of strength, you'll be glad to know, does not mean you have to morph into a female bodybuilder; nor does it mean spending your life wearing trackie bottoms and an ill-fitting tank top. With the rise in popularity of strength sports for women, so has the fitness fashion industry responded. We are now in the luxurious position of being able to choose from more than just black capri pants and neon sports bras. Let me introduce to you three rising stars in the world of fitness fashion.
Under Armour
underamour.co.uk
If you've ventured to Canada or the US recently, you may have spotted the curvy UA logo synonymous with Under Armour clothing. As the name suggests, this brand promotes athleticism and inner strength. Their UK offering may be somewhat slimmed down from that available in the States, but their technical clothing – in particular these HeatGear Sonic Capri Pants (£30) – is second to none and once you're in it, I guarantee you'll want to wear it all the time, not just to the gym.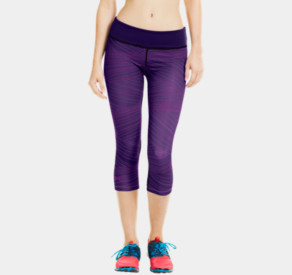 2 Lululemon
lululemon.co.uk
Lululemon has an unexpected background for a company making such gorgeous yoga and running attire. Although founder Chip Wilson started out in skate, snow and surf gear, he has applied his knowledge of the importance of fit and feel to create gems such as the Energy Bra (£42). If you're a bit of a surf chick at heart, there are still a few notable influences in items like the Pace Setter Skirt (£52). Tell me you're not tempted to go running now…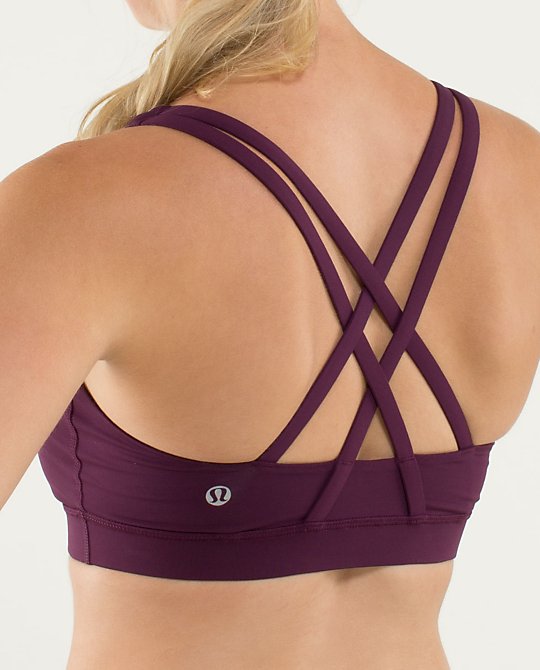 3 Michi
michiny.com
Michi NY gets my heart racing. This designer is the epitome of the Fit Not Thin movement, proving that women can lift weights, do 100 burpees*, get drenched in sweat – and still look hot as hell while you do it. The confidence you feel from completing a tough workout is reflected in Michi's bold, utilitarian designs and boudoir appeal. Just flicking through her lookbook is making me want to slip on my gym gear and swing some kettlebells. In fact, I might just do that…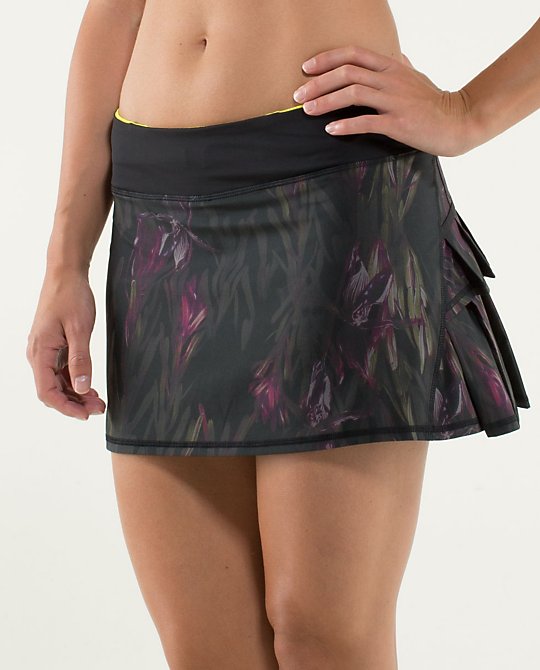 Lucy Denver is a freelance fitness and motivational copywriter with a keen interest in unique fashion, travel, CrossFit and making sushi. For more information or to get in touch, you can follow her on Twitter @denvertronix.
*She will also explain, or demonstrate, what a burpee is if you ask her nicely.