One of the surprise trends of this season is PVC. Now I'm not talking about the flesh-flashing attire that you're likely to come across in a rather adventurous basement party in Soho-but statement skirts and colour-pop crop tops that are sure to add a bit of glam to your outfit on a night out this festive season.
PVC or polyvinyl chloride was first seen on the catwalks in the early 1960's. British fashion icon Mary Quant brought the shiny-looking material squeaking into the fashion industry in 1963. Mary Quant recognised that although PVC had both shiny and futuristic qualities, it was also cheap and waterproof-ideal for the rather unpredictable British weather!
Initially, PVC was only produced in black and white but later Quant introduced rich ginger, mustard and terracotta shades and took PVC to the masses. PVC revolutionised the fashion industry and was seen on most catwalks in the 1960's.
However PVC started to go out of fashion as a result of new factories being established in China and India that paid its workers a low wage and they were therefore able to produce leather at a very low cost meaning it was the end of an era for PVC, as people wanted a more luxurious fabric.
PVC was not to be seen again at the forefront of the fashion industry, however it did revolutionise the sex industry. Fetish clubs and sex shops embraced the form-fitting and economic material.
However this season PVC made a shocking return to the fashion industry. Gucci had a splurge of Seventies disco PVC that completely stole the show away from wool and other winter fabrics. But you don't have to blow your Christmas budget to get your paws on PVC. Missguided have a gorgeous selection of PVC skirts on the website-of which I must admit I have purchased a few!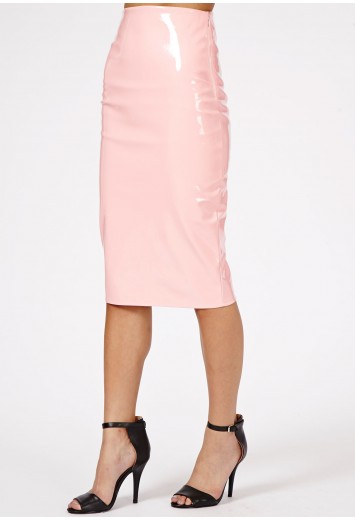 Lucy Mecklenburgh looks gorgeous in this baby pink midi skirt from Missguided at a Conchita Perez fashion show in London.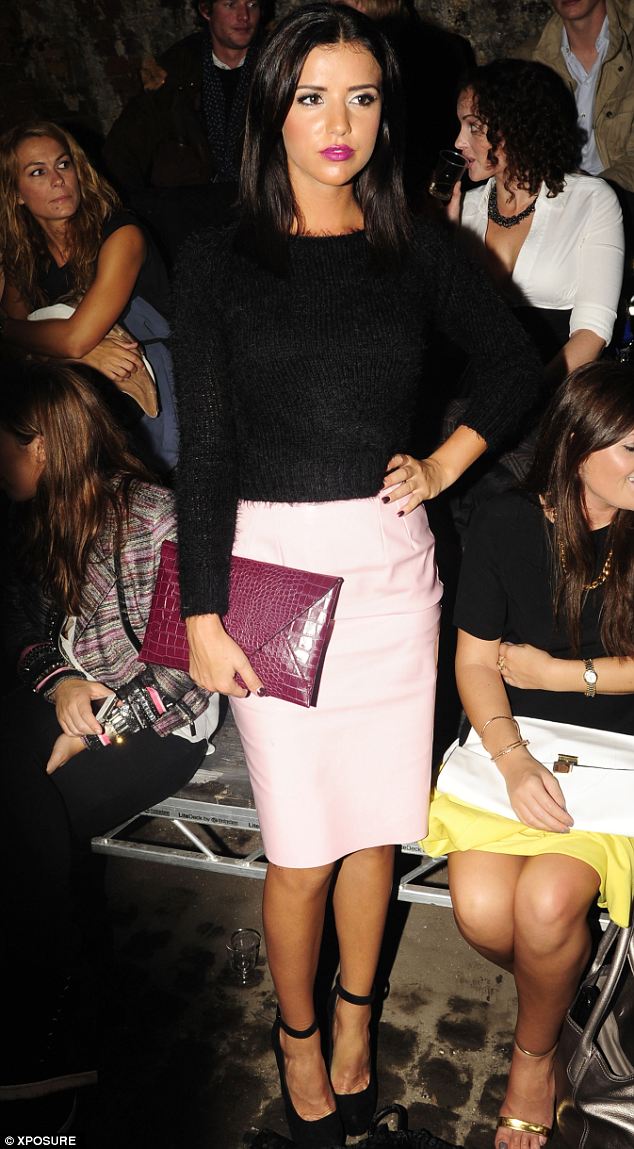 Admittedly, PVC isn't for everyone though-some of the more flesh-flashing designs are perhaps more suitable to those under the age of 25. High Street retailers New Look and Topshop are showcasing a gorgeous range of PVC shoes and accessories-so if you're not quite brave enough to embrace the PVC trend, you can still look pretty in a pinch of PVC!
By Chloe Stewart