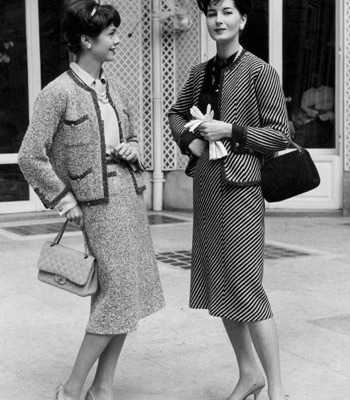 The best trends in fashion are those that creep back onto catwalks the world over time and time again.  This Autumn/Winter sees the return of the skirt suit along with modern manifestations of the prim and proper. But where did it all start?
Well, back in the 1920s, a certain Gabrielle "Coco" Chanel revolutionised women's fashion by liberating the caricatured figure of the 19th century woman, made possible with the help of corsets and bustles.
Inspired by military wear of the First World War, Coco embraced a more masculine and tailored approach to women's clothes, which intertwined comfort and luxury.
In 1923 she invited a group of journalists to introduce her new line, which included the revolutionary skirt suit. But reporters didn't buy into the new look and her tweed separates barely got a mention in the fashion press.
After the Second World War, Dior's nipped in waists and overtly feminine look had taken the fashion world by storm. Unimpressed by the regression into over the top femininity, Coco Chanel set out to reinvigorate women's clothes once more, by focussing on modern cuts suitable for liberated women. Especially since women had survived another war by taking on active roles in society.
By this time Coco had reached the age of 70 and finally, in 1953, the Chanel skirt suit, with its boxy, collarless jacket and straight skirt was applauded for its simplistic and elegant design.  Today, it is heralded as the designer's most iconic garment.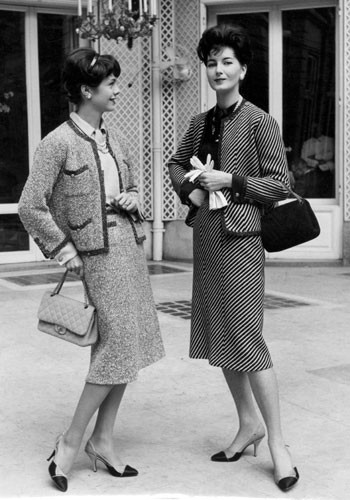 Since it's 50's heyday, the skirt suit has regularly hopped on and off of the fashion carousel. During the swinging sixties hemlines rose to super miniscule lengths, but Jackie O kept the preppy look alive with her knee length pastel suits.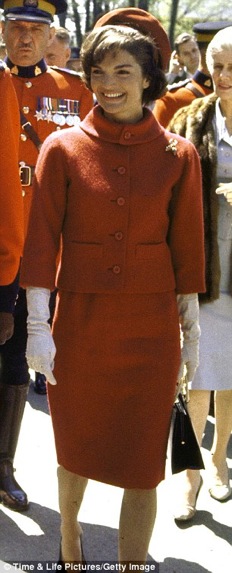 Then, along with power dressing, the eighties gave us the love it or loathe it trend; shoulder pads with over sized jackets and longer suit skirts.
With the nineties came Clueless and the one and only Cher Horrowitz in her preppy, plaid two-piece suits, giving many a teenage girl serious wardrobe envy.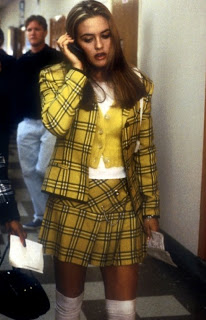 And now, in 2013, it's back. Matching blazers and skirts were seen at the Autumn/Winter shows for Prada, Vivienne Westwood, Dolce and Gabbana and of course, Chanel.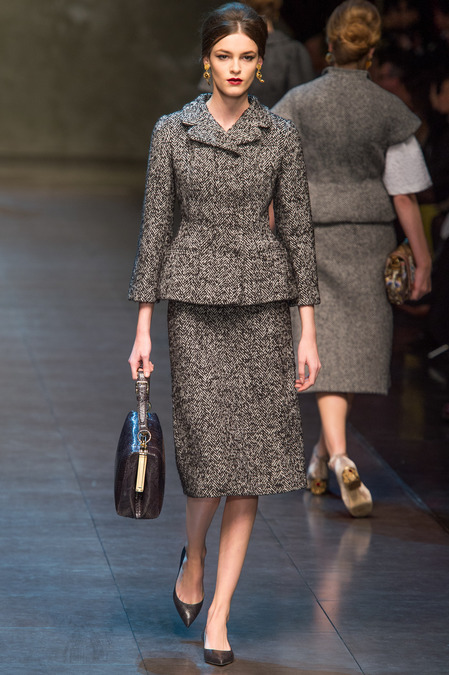 But the modern matchy-matchy trend doesn't just stop at suits. These days all manner of garments have been given the green light to co-ordination. Shorts and crop tops, shorts and blazers, trousers and blazers, trousers and bralets, you name it. If it has two components, it can co-ordinate!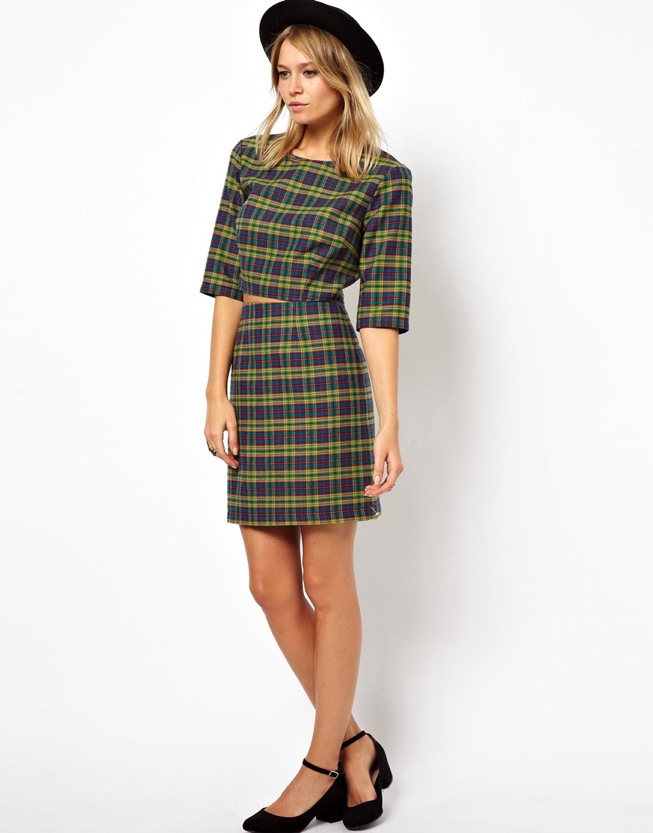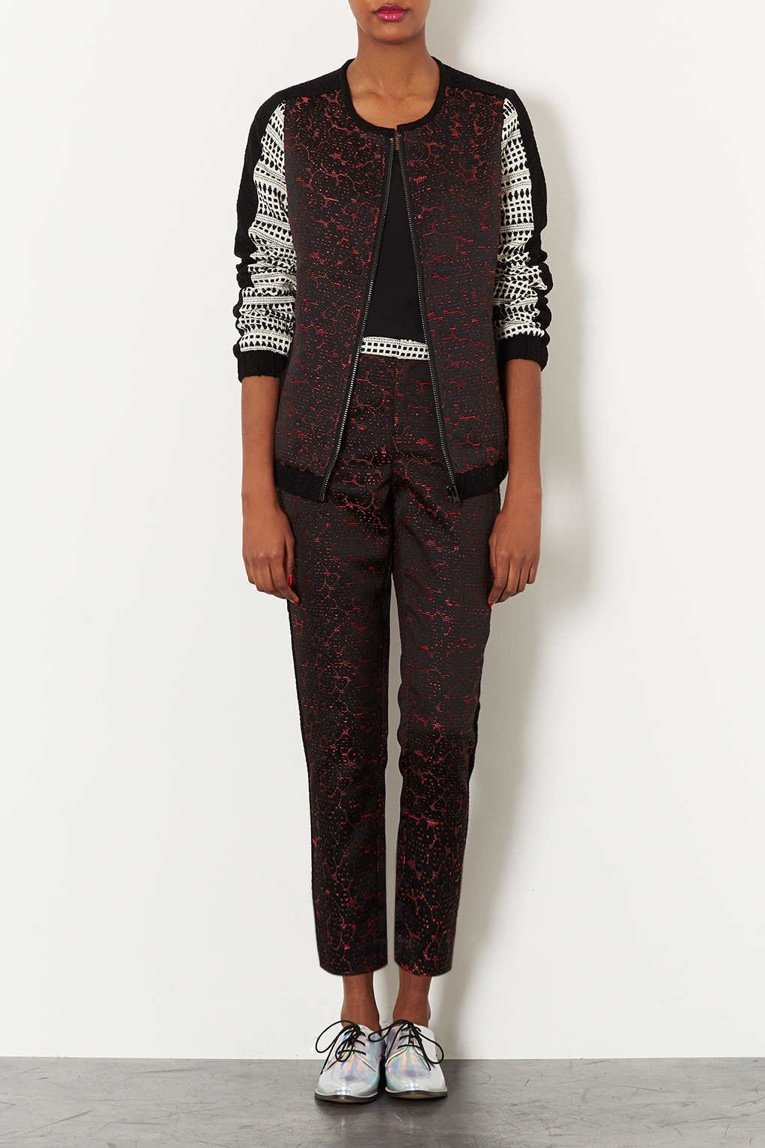 Rosie Webber– Journalism Student at the University of Gloucestershire.
This is part of the CFW and the University of Gloucestershire  collision.