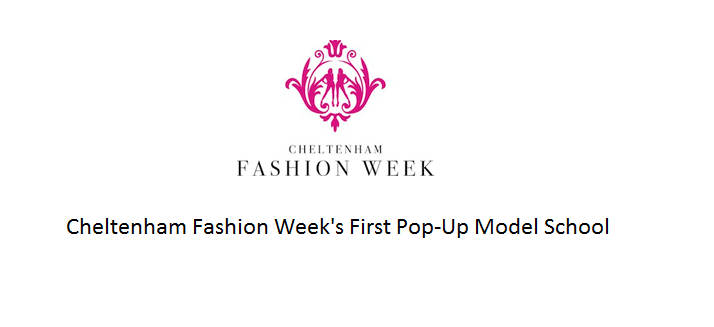 We recently launched our first 'Pop-Up Model School' at Gloucestershire College, which was set up as an investment in the careers of the young models that work for Cheltenham Fashion Week throughout the year. After realising that so many of the Cheltenham Fashion Week young models from last year had dreams of becoming the 'next top model', we wanted to show our commitment to helping these dreams become a reality.
During the course of the day there was a talk from burlesque dancer, Kitty Ribbons who helped the young models with body movement and confidence.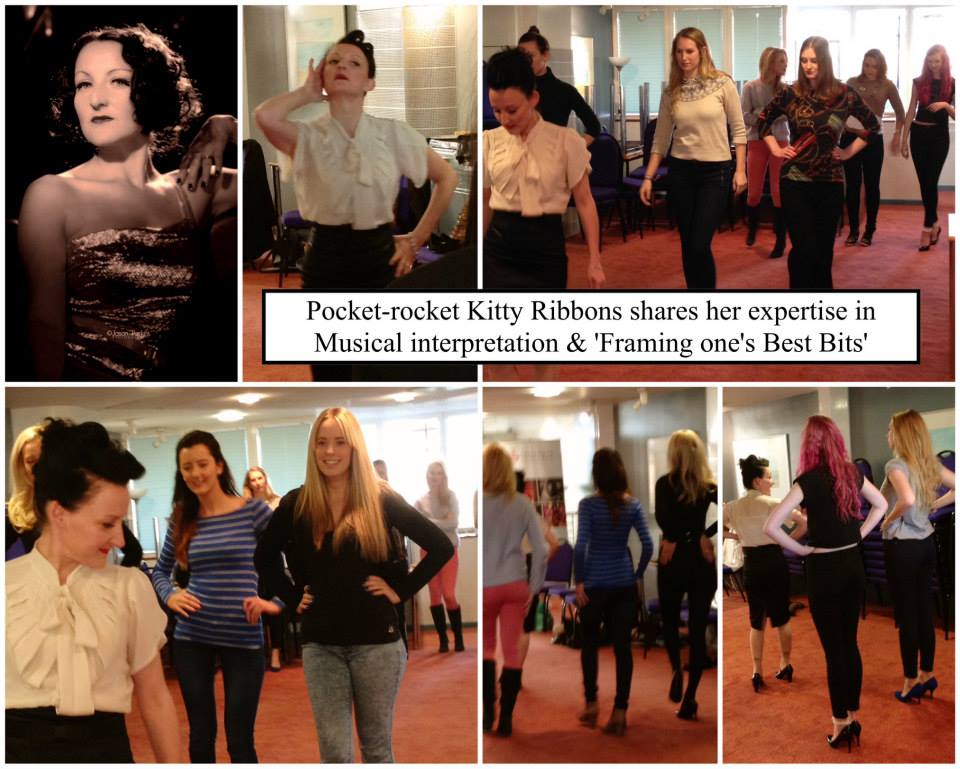 Vicki Brant, a stylist with years of experience in the fashion industry taught the models various skills including musical interpretation, catwalk presence, different walk techniques and personal grooming advice that all models should be aware of when entering a model agency.
The young models also learnt how agencies work with a Q&A session with Alan Sharman, founder of one of the UK's leading agencies for high quality commercial and fashion models.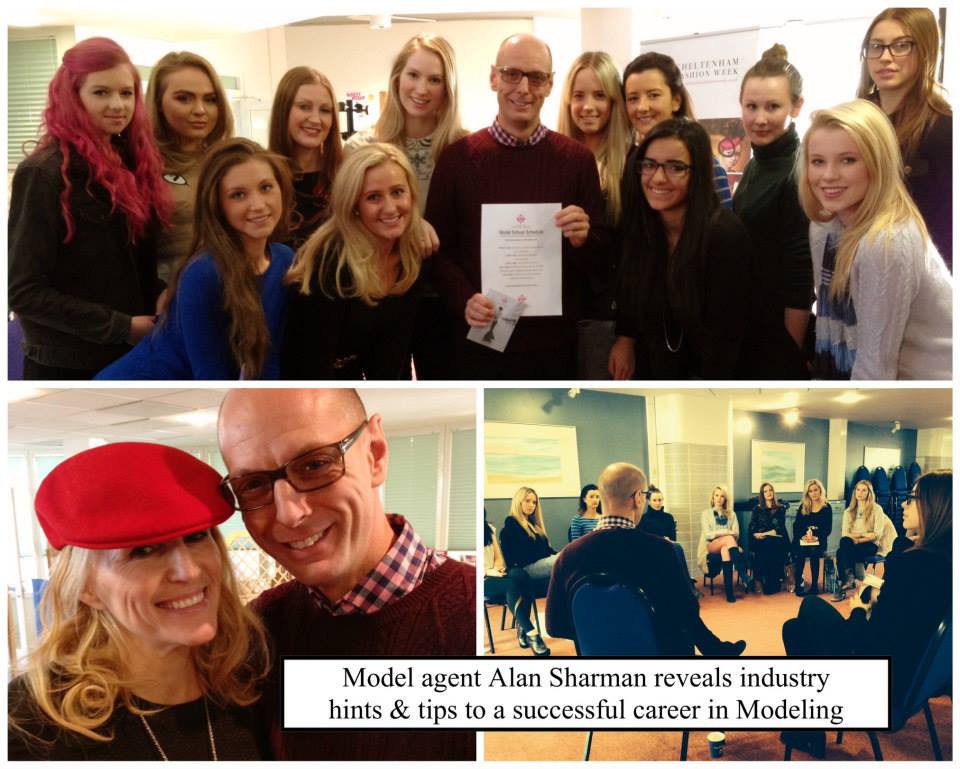 Nutritionist, Lucy Denver began the day with giving a talk on body confidence. Lucy is a SportStylist ambassador, CrossFit athlete and fitness writer with a passion for inspiring confidence in women. For more information you can tweet her @denvertronix or visit her SportStylist page: 
Modelling is a tough industry to work in, and one in which rejection and being judged on looks is not only inevitable, it's expected. For that reason alone having confidence in your appearance is more important in modelling than in most professions.
Young women these days are bombarded with endless images of perfect, airbrushed so-called role models: on TV, in music videos, in magazines and over social media. We are all expected to have high-flying careers, a packed social calendar, mile-long legs and glossy hair at all times. It's no longer pressure from men telling us we have to be perfect: other women are the worst perpetrators of these expectations of skyscraper proportions.
Lucy Denver said: "I have suffered as much as any woman from these great expectations. I have also realised that I need to stop beating myself up just because I'm not every kind of perfect at once. This carefully curated self-belief is something I want to inspire in young women, because a day spent believing you are not good enough is a day without happiness – and there are just not enough days for that to be okay."
The talk Lucy gave focused on being good to yourself through nutrition, exercise and tackling stress. These are important tools for models who, by exuding health and confidence will be more memorable to clients, be capable of taking on more work, and will build a solid reputation on which to mount a career.
The day also provided some fun with a ten minute mini workout led by local Personal Trainer at Fitness First, Olli Harber who recently arrived from Sydney!, Australia, Olli put the girls through their paces and showed a few tips and tricks for developing a toned, strong body to get them through grueling photoshoots.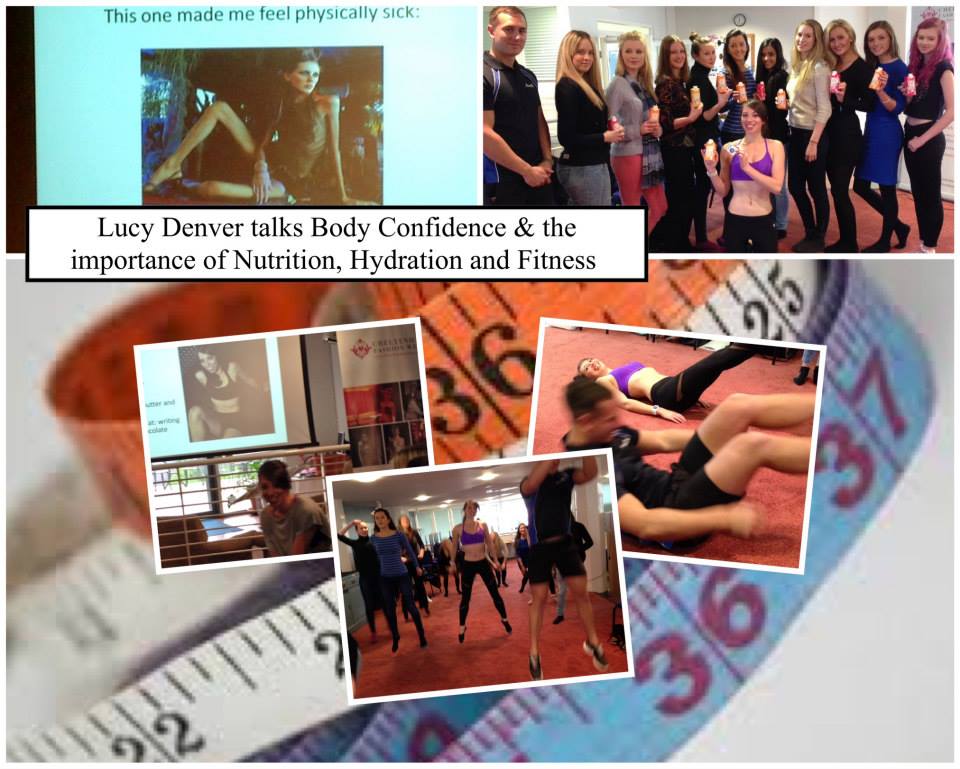 The session was then finished with hydration from Everything But The Cow dairy-free smoothies, and Organic Superblend's vitamin and mineral sprinkles to boost your morning cereal or afternoon yoghurt. Oh, and big smiles, of course!
We all learnt a lot and had a fantastic day! HUGE thanks to Lucy Denver, Alan Sharman Model Agency, Kitty Ribbons and Vicki Brant, who all dedicated their time into the day.
We can't wait to start planning the next one!