Gloucestershire College hosts the Education Show for Cheltenham Fashion Week 2013
This year's Cheltenham Fashion Week is particularly focussed on education and the community. The highly anticipated Education Show hosted by Gloucestershire College showcased the work of students from the age of seven, with a passion for designing, creating and wearing unique clothing.
The primary schools taking part this year; Glenfall Community Primary School, Leckhampton Primary School and Charlton Kings Junior School made clothes inspired by the theme 'recycling'. Transforming rubbish into unique clothing ranges, the children showcased fabulously colourful capes and hats made from plastic litter.
The designs of Glenfall School won the judges over and they were gifted a small replica of Cheltenham Fashion Week's 'Cinderella Shoe'.
Artist Jane Baker reinvented the symbol of Cheltenham Fashion Week, the giant shoe, this year. The glistening, gargantuan sculpture measures 8 ft tall, 9 ft long and 4ft wide, and was decorated with donated jewellery, brooches, watches and glass beads. In real Cinderella style, every vintage watch has the time set to 12.
Amongst the esteemed judges at this year's student show, was fashion designer Selina Blow, who donned a chunky, jewel-encrusted crucifix necklace, tailored jacket and jeans.
After the primary school round came the designs of secondary and sixth form students from Pates Grammar School, Gloucester's High School for Girls, Stroud High School, Farmors, Tewkesbury School and Cheltenham Bourneside School in Cheltenham.
The sweet-inspired collection from Farmors included an extravagant black Willy Wonka style jacket with a large, embroidered  'W' on the back. Models were also adorned with rainbow coloured brooches made of candy packaging.
Tewkesbury school, the winners of the secondary category, produced a collection featuring floor length Grecian ball gowns. One such show-stopping dress was an assymetrical gown in regal purple.  Judges praised Tewkesbury's collection in particular for its statement metallic jacket, which almost resembled a suit of armour.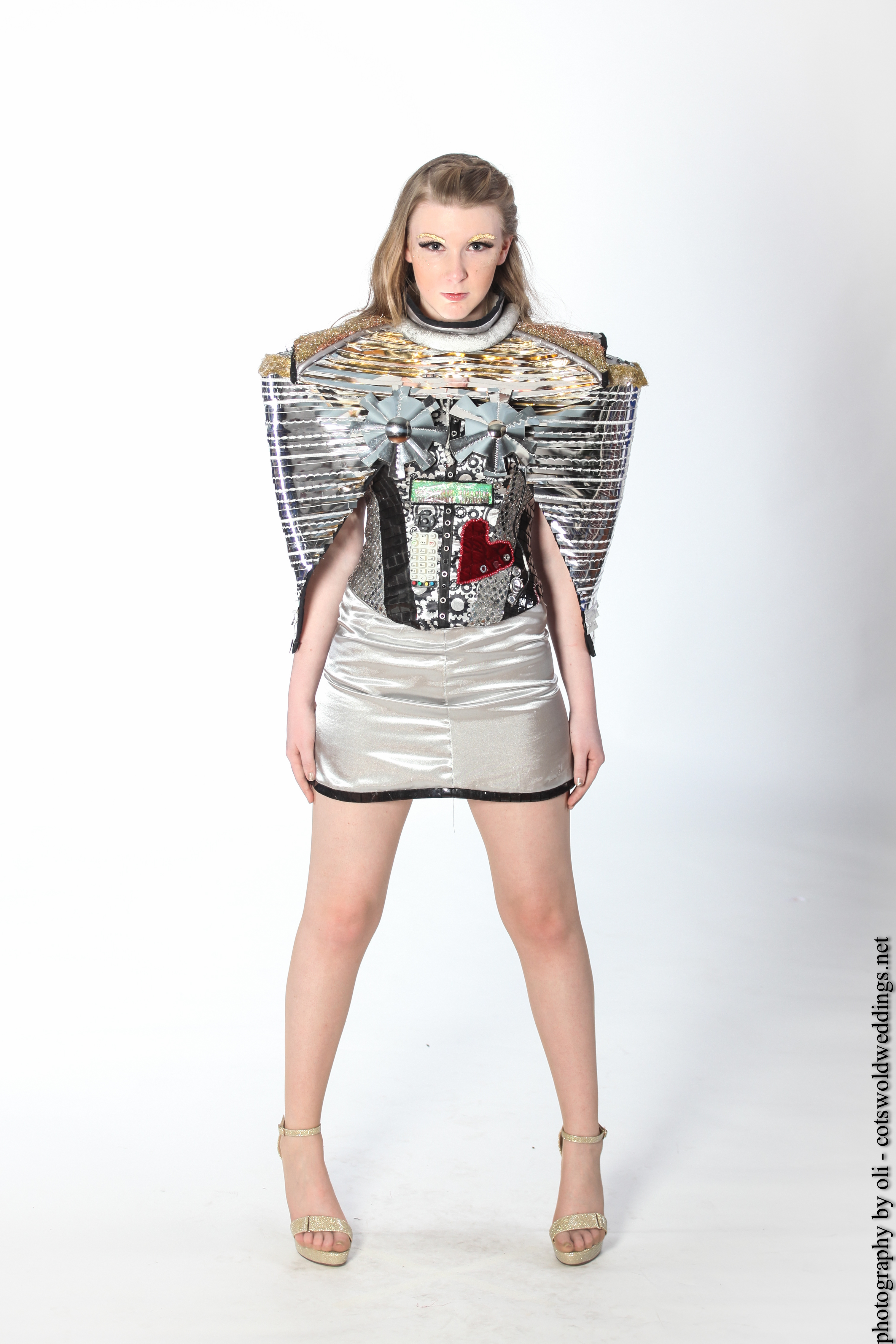 One of the judges commented, ''We were looking for something that sets you back and makes you say 'that's amazing'. We aren't looking for anything commercial.''
The collection from Cheltenham Bourneside School included a series of knitted scarves, which were akin to large knitted necklaces. From bright lime greens to rich mahogany browns, the statement scarves were ideal for autumn/winter.
The sixth form collections included some innovative and inspiring designs. A surreal dress emblazoned with a large eye with eyelashes sprawling across the entire garment was particularly unusual. Medieval style corseted gowns also featured in moss green and deep reds.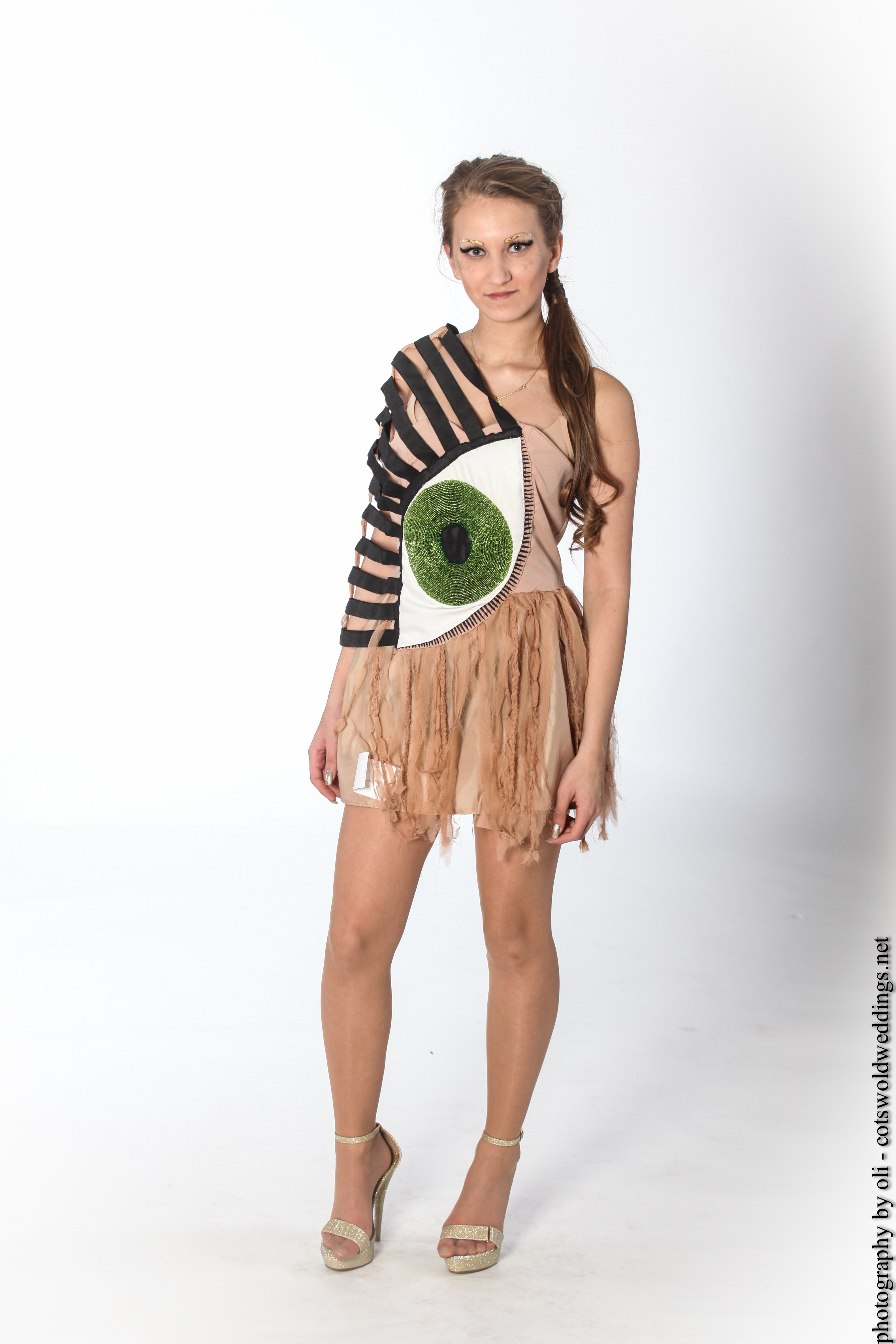 The next category was for colleges and independent designers. Stroud College showcased more extraordinary creative talent with stand out pieces being a statement brown cape with an overstated fur collar, a hand-knitted dress and a voluminous gold jumpsuit, which added a touch of sparkle to the affair.
Gloucestershire College's collection was met with rapturous applause from the crowd and featured a bond-girl-esque, white faux fur headband, which was teamed beautifully with a coral midi skirt. A grey skirt with a teal insert panel was another highlight of the collection as well as a long white top printed with a bold tree design.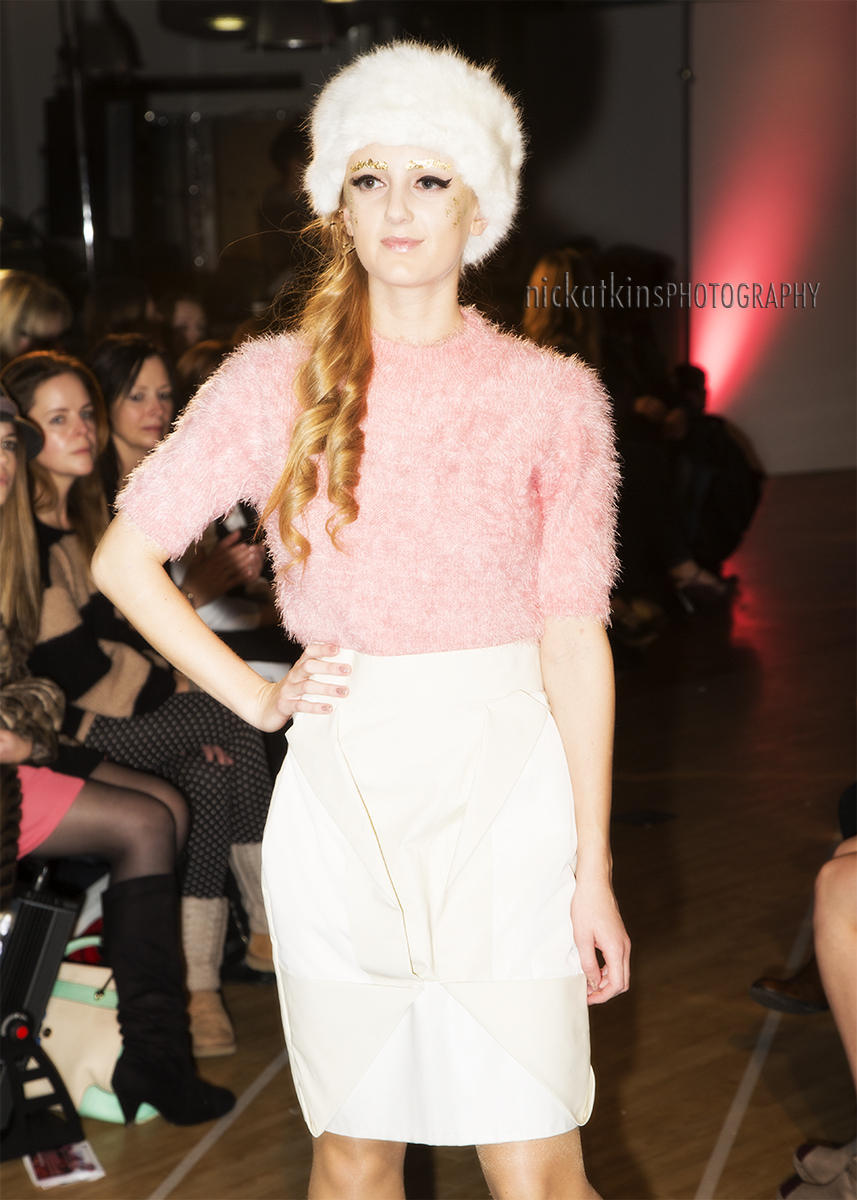 Whilst the judges deliberated, 15-year-old Marcia Rolands-Jones from Balcarras School sung to the crowd. She bravely sung Birdy's cover of 'Skinny Love' and Katy Perry's 'If We Ever Meet Again'.
Independent designer, Elizabeth Goodwin's collection included oriental style dresses with cherry blossom motifs and a top with an unusual animal tail tumbling behind. Elizabeth's designs caught the attention of the panel and she was awarded with work experience at the design house of one of the designer judges.
The atmosphere electric, and the crowd were so enthusiastic about all of the clothes from all the schools. Extra kudos to those in make-up managing to keep all those model's eyebrows adorned in gold glitter!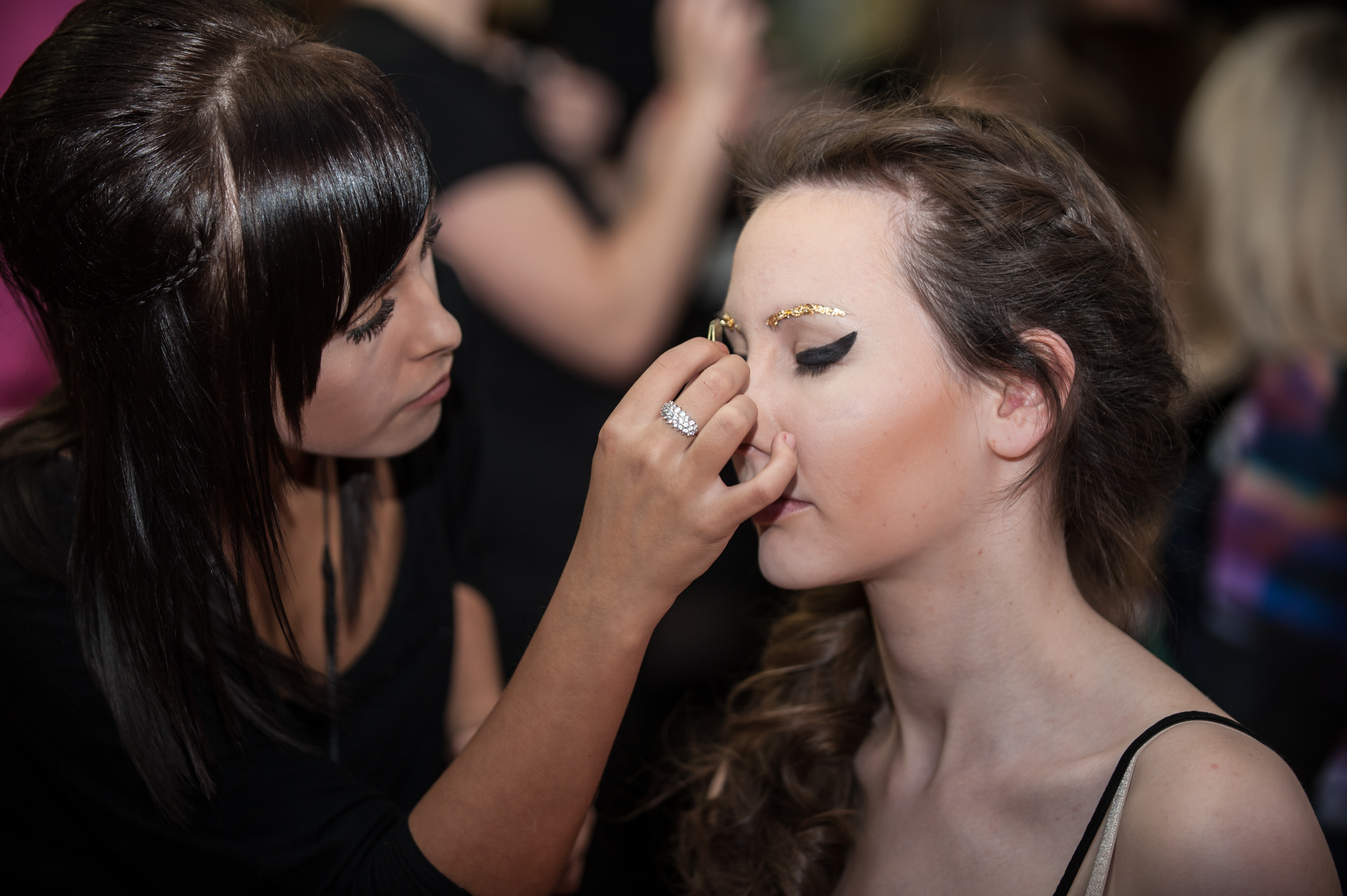 By Rosie Webber and Georgia Van Gils