Diane Kruger has been a fashion icon of mine for a number of years now. She rarely gets it wrong, can work almost any style and is so current yet never looks like she's following the crowd. Her style is eclectic, ranging from goddess-like gowns on the red carpet to edgy, high fashion on the FROW. She's also a fan of casual, vintage looks, statement pieces and quirky accessories and the best bit? She doesn't even use a stylist!
Diane's style is all her own and maybe that's why it's so fresh. She's unafraid to try innovative design and with her classic hair and make up combined with the Diane Kruger charm, it always works. Even off the red carpet, Diane always stands out. Take this fairly classic and unassuming outfit. The main basis of the look runs the risk of being boring but with some clever accessorising, Diane has turned it into an envy-inducing look whilst maintaining an effortless demeanor.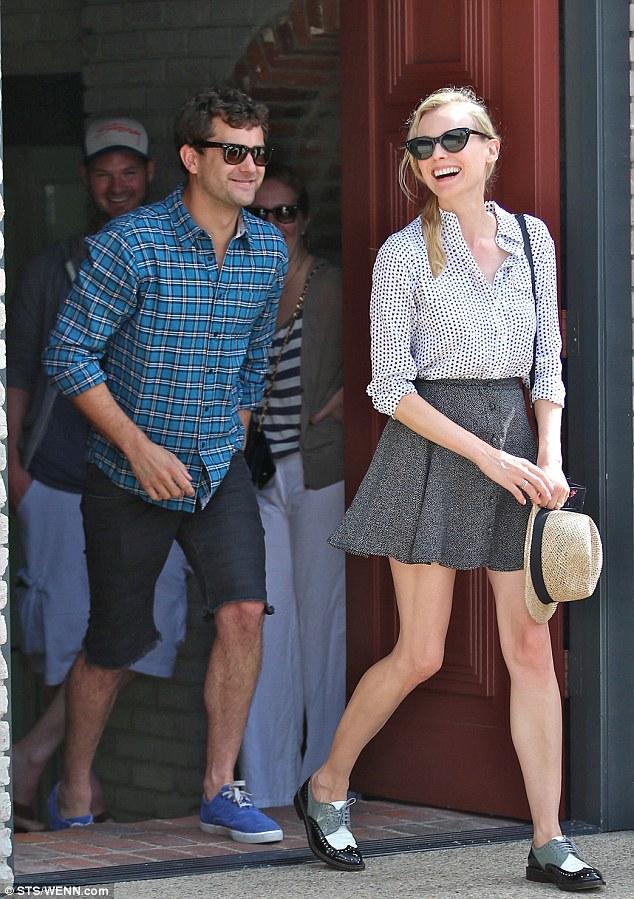 While this outfit as a whole is not groundbreaking, Diane proves that classic style and tailoring remain classic for a reason. There's nothing new about a straw fedora, brogues or cat eye sunglasses but sometimes the best style comes from taking inspiration from great fashionable periods in history.
The accessories work together to create a signature 'off duty Diane' look (she does love a fedora) and the brogues do a considerable amount of the style legwork in making this look brilliant. Both key pieces are very androgynous and not items worn by women when they first gained popularity. What makes Diane's vintage look feel modern is the way she chooses classically male items like brogues and a fedora.
The blouse and high waisted skirt is reminiscent of 1940's and 1950's fashion but is made modern by the length of the skirt. In my opinion her three tone brogues make her outfit. They add just the right amount of colour without being too obvious and are such a statement on their own.
Do you prefer Diane's dressed up or dressed down style?
Hannah Reynolds
Guest Blogger for Cheltenham Fashion Week and all time fashion fan. Find her personal style blog at Eve Wanted a Wardrobe.
Photo Credit: Dailymail.co.uk