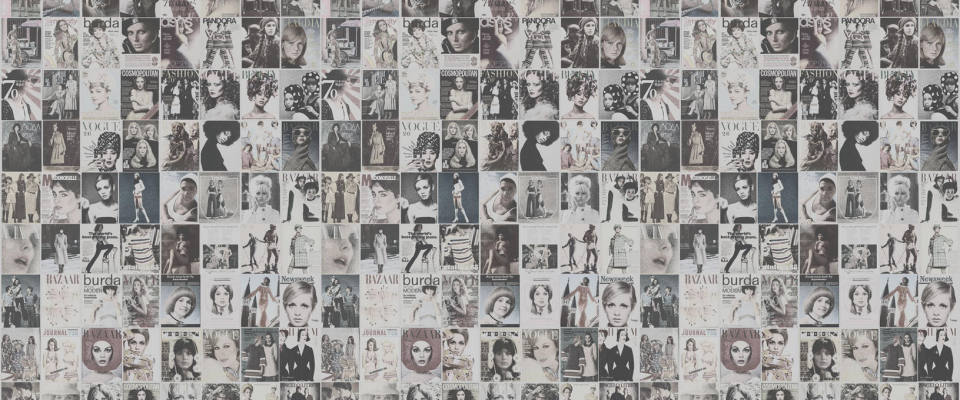 With shoulder pads, over-sized tops and a-line skirts hitting the catwalks this season, it's pretty obvious that designers like Chloe Sevigny, who for her AW13 NYFW collection clearly took inspiration from both the super-stylish 60s, and like many designers this season also added a slight touch of 90s grunge to her collection.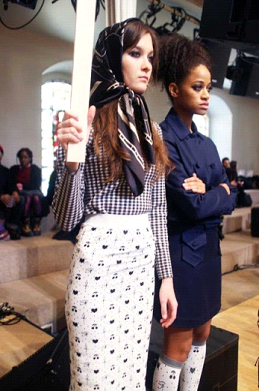 Often described as one of the worst fashion faux pars of the 80s, shoulder pads have once again returned to the catwalk this season. But fear not, with designers such as Carlota Actis Barone's collection giving the once masculine shoulder pad design a new, distinctively feminine look, the overly exaggerated boxed-out shoulders as seen on 80s celebrities, are well and truly in the past.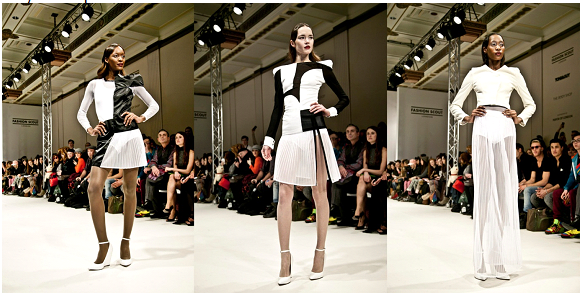 Another 80s fashion statement – the oversized sweater is, as of AW13 back on the catwalks and is one of this seasons basic wardrobe staples, perfect for teaming with a pencil or 'midi' skirt for that totally-in 80s office look.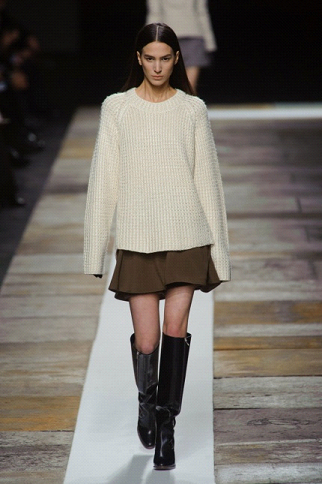 Throughout last season aka SS13, bold prints, large wording and over-sized logos were the statement of the season, however this season these prints have taken somewhat of a back seat to animal print. It's pretty much guaranteed to be big with some famous fashonistas dubbing leopard print in particular, as the new black – now, that's really saying something.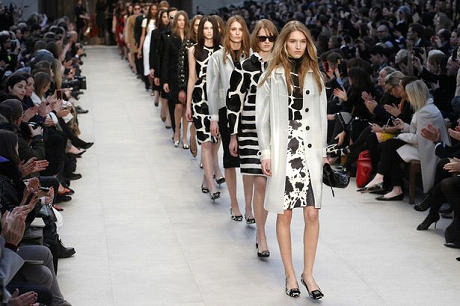 Initially becoming popular in the 1960s during the bohemian era, rumour has it that animal print's comeback started with Natalie Massenet who was spotted at NYFW teaming a Marc Jacobs leopard print skirt with a Valentino leopard print clutch, and looking most fabulous I must say.
A-line skirts are once again back on the catwalk this season, and boy are we glad about that! We absolutely love their power of looking good on anyone, regardless of body shape, size or age group, not to mention their ability to accentuate even the smallest of waistlines.
These fabulous skirts have been sewn into fashion history for decades making prominent and popular catwalk returns on a near to annual basis: twisted, dressed up and exaggerated with a brand new style each season. At Paris Fashion Week part of Rochas AW13 collection was centred on stand out a-line skirts featuring velvets, floral prints and even an office suit style take on the classic a-line – simply stunning.

As for accessories, the hair scrunchie, last seen in the early 90s is one of the biggest returning trends this season after hitting catwalks in Vivienne Westwood's SS13 show last season. Plus, aside from its current high-fashion status, the scrunchie is absolutely great for your hair, invest in a scrunchie and wave good-bye to damaged hair caused by tight hair bands.
Beth Mahoney –