It's the start of the most glamorous event in the clothing calendar and who better to open London Fashion week than Seoul born, London-based designer, Jackie JS Lee.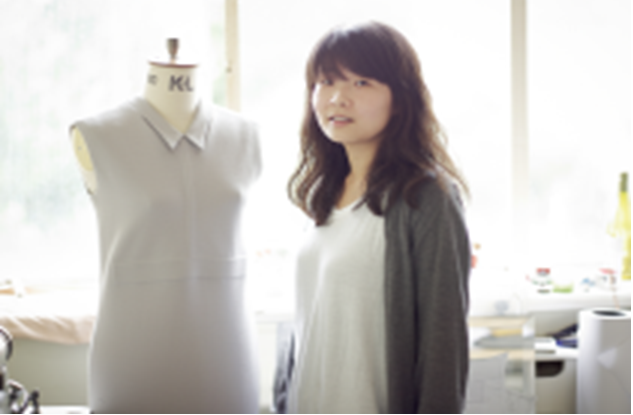 J. JS Lee showcased her collection, which was inspired by camping and Tolkein, at Somerset House. The designer has admitted to getting style inspiration from unusual sources such as camping, the countryside and the Lord of the Rings trilogy.
In her own words she describes her signature pieces as "Chic, minimalist and modernist tailoring." And this is certainly noticeable from her AW14 collection.
The catwalk was awash with countryside inspired colours, white, brown, grey and navy in classic fabrics such as wool, mohair and pony skin which gave the feeling of comfort and warmth. Oversized roll necks, square tailoring, head to toe monochrome and A-line mermaid skirts that came to a modest knee-length, all illustrated what Lee describes as her signature pieces.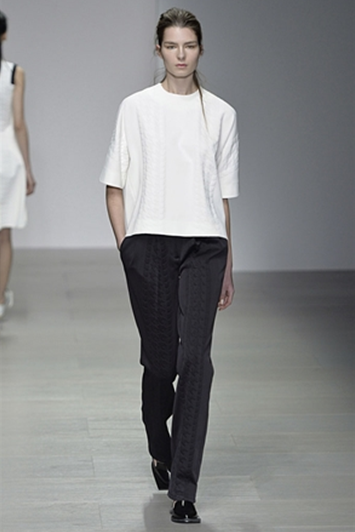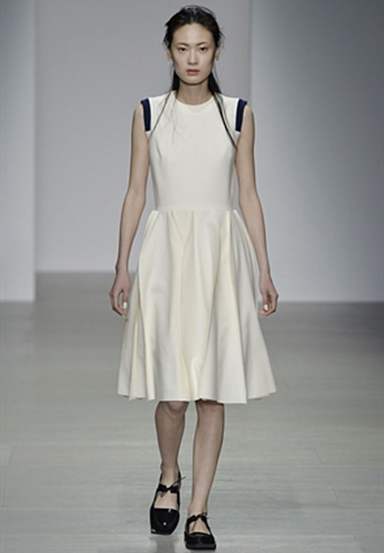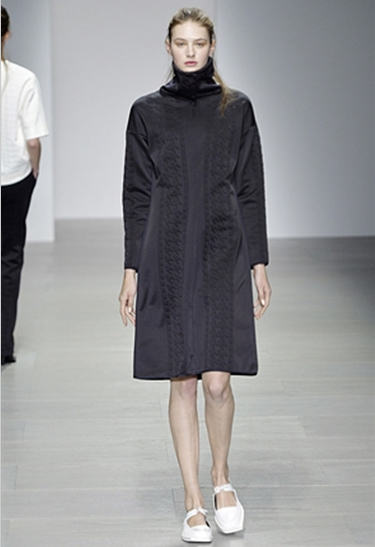 Colour blocking has made a big comeback and can be seen in Lee's AW14 collection in the form of knits and brogues.  Pops of bottle greens and cobalt blues were showcased in easy to wear ensembles.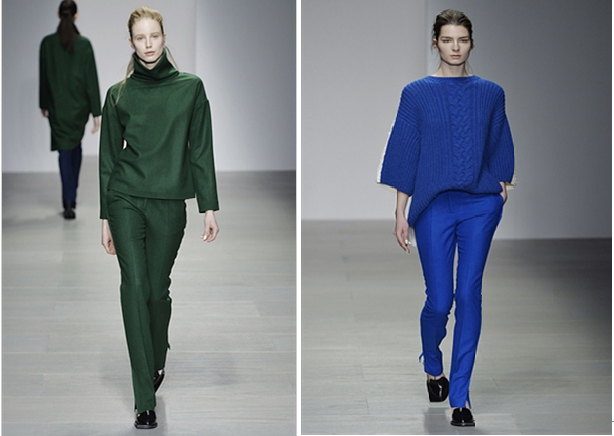 Hounds tooth and boxy tops in heavy crepe silk were also displayed to show an edgier and toughened up look.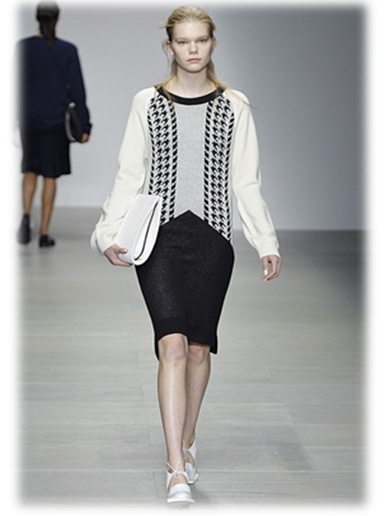 The J. JS Lee collection isn't the usual overly quirky designs that we've become used to seeing in LFW catwalks but we applaud this ultra-easy to wear homage to feminine knits. And let's be honest who doesn't love a chunky knit?!
By Alice Hodgson